In 2020, our total waste generation increased by 23 MT compared with 2019. Mitigating a larger increase, waste reduction projects implemented in 2020 resulted in an additional 181 MT of annual waste reduction. We measure progress toward our targets by quantifying results of projects and initiatives independent of growth or contraction of the business. We do not count facility or building closures in our target progress. Since 2007, we have reduced annual waste generation through projects eliminating 2,849 MT, or 28%.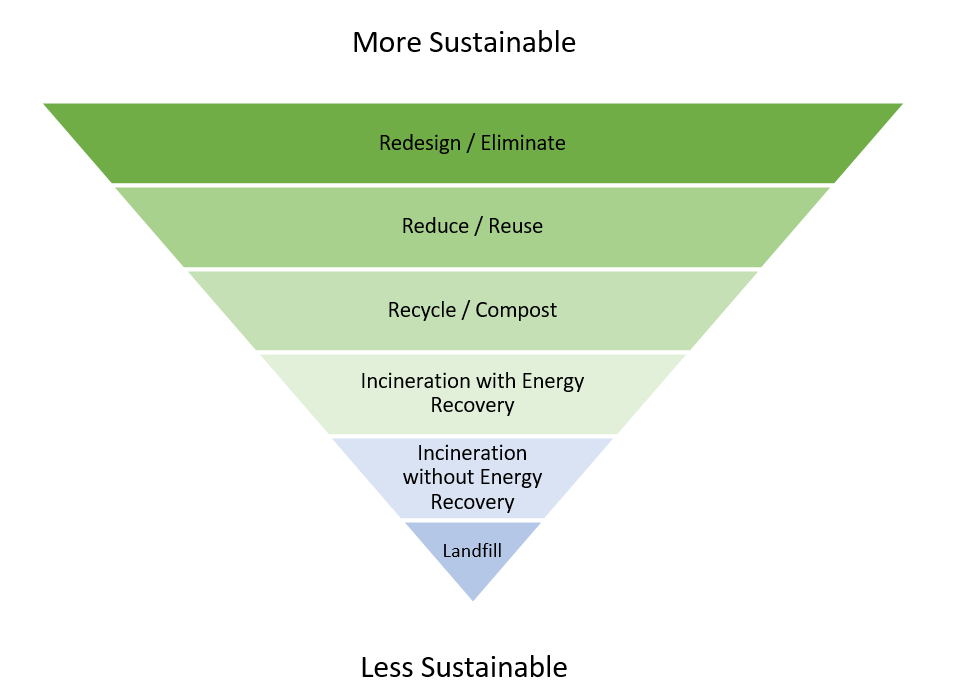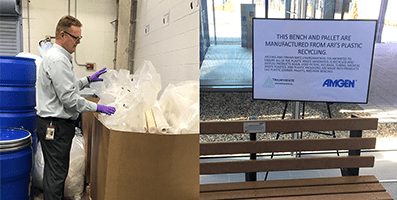 Amgen is a multifaceted business operating in a complex global environment. As we assure compliance with applicable regulations, we diligently seek to reduce waste and increase recycling to reduce our environmental footprint. We strive for waste reduction as the most sustainable way to manage our business and minimize disposal to landfills.
Three of our sites have achieved zero-waste-to-landfill status with a strategy that includes incineration for energy recovery technology.
In 2020, we continued to recycle plastics used in labs and manufacturing facilities. Through these efforts, we diverted over 1,000 MT of plastics from landfill and repurposed them for industrial uses, including benches at our sites.
We also continued to implement reusable shippers for 90% of our clinical shipments, reducing solid waste by 98% compared to using disposable shippers. We have expanded the program to include commercial shipments of our medicines.