Pricing and Patient Support
Amgen's medicines can make a profound difference in the lives of patients with serious illnesses —and patients should have access to them. We operate several programs to support patients who may not otherwise be able to afford our medicines.
Flexible Pricing and Contracting
Amgen understands that the cost of prescription medicines is a concern for many people. We are committed to the responsible pricing of our medicines by considering their economic and social value and the clinical and economic burden of diseases.
Our approach to pricing across the globe is underpinned by two core principles:
We believe the price of medicine should be based on the value it delivers. This includes the value to:
Patients and society by enabling patients to live longer, better lives with their disease or condition than is currently possible (e.g. such as fewer symptoms, improved ability to perform daily activities)
Healthcare systems by decreasing the incidence of medical procedures (for example, the need for bypass surgery or stent placement following a heart attack or stroke) and reducing long-term care needs (for example, preventing hip fractures associated with osteoporosis)
Economies by enabling patients to be more active and productive – at home and at work (for example, by reducing the number of migraines)
We employ flexible pricing approaches to ensure patient access that takes into account:
The needs of patients and local health systems. We take a tailored approach to pricing that balances a country's ability to pay and the individual needs of patients
General market dynamics. This includes the price of available comparator products or procedures in combination with the extent of the benefit Amgen's treatment offers above and beyond the current standard of care
You can read more about Our Approach to Pricing, Access and Affordability and our Pricing Principles.
In addition, Amgen is a leader in developing and manufacturing biosimilars (high-quality, more affordable versions of existing biologic medicines) that will enable us to globally provide more treatment options for patients suffering from certain types of cancers, inflammatory conditions and blood conditions.
Patient Support Programs Outside the United States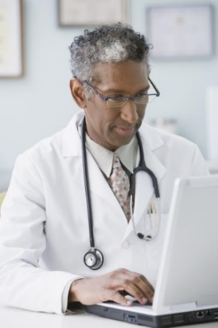 For those patients who need further support in accessing our medicines, we have a number of financial patient support programs outside the United States designed to help clinically and financially eligible patients obtain the medicines they need while they await reimbursement. These programs limit out-of-pocket costs for patients with multiple myeloma, giant cell tumor of the bone, homozygous familial hypercholesterolemia, metastatic colorectal cancer, cancer-related bone complications or acute lymphoblastic leukemia. Lower-middle-income countries (such as Egypt) and countries with high levels of income inequality (such as Thailand) are included in the current roster of countries with active patient support programs, as of August 2021.
As part of our strategy, we have also collaborated with the international non-profit organization Direct Relief to reach patients through product donations in low- and middle-income countries (see Product Donations for more information). In addition, we support compassionate use and expanded access to our investigational medicines for qualified patients across the globe (see Access to Investigational Medicines for more information).