Small Change Leads to Big Water Savings
Water is critical to our business as well as to the communities in which we operate. In the spirit of research and discovery on which our company is founded, we completed an exhaustive water audit at our headquarters in Southern California to seek greater opportunities for conservation in this drought-prone location. In addition to scouring data from water meters, we also took time to walk through and visually inspect sources of water in and around all of our buildings at this site. What we found is that sometimes the best solution can be hiding in plain sight.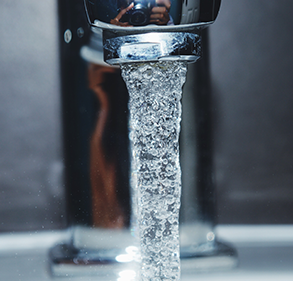 As we made our rounds, we could see that the water flow rates from bathroom and breakroom faucets in our older buildings were higher than necessary. Low flow faucet aerators —which can cut back flow by half or more—are simple devices that can provide huge water savings. By making this quick, low-cost fix to install low flow aerators on hundreds of faucets across our Thousand Oaks Campus, we expect to save 53,000 cubic meters, equating to approximately 21 Olympic swimming pools of water per year.