With the support of the Amgen Foundation, Khan Academy, a non-profit organization that provides free educational online tools and resources, has just released new videos, articles, and quizzes to help students taking biology courses at the Advance Placement (AP) and introductory college levels.
The following is the list of biology topics are currently available, with new content to be added over the course of the year and beyond.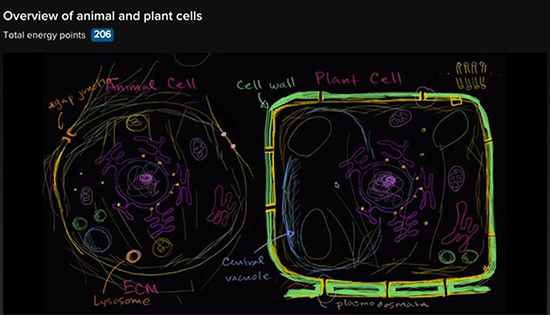 In addition to funding from the Amgen Foundation, Amgen scientists also volunteered their time to provide expert quality reviews of these new biology resources to ensure they're top-notch. "Khan Academy has shown how to leverage technology to put an excellent education in the hands of every student," says Eduardo Cetlin, president, Amgen Foundation. "We are proud to support Khan Academy in the development and launch of this exciting new biology content and hope these resources will help nurture, engage and inspire many future scientists in the U.S. and across the globe!"
Visit AmgenInspires.com and follow @AmgenFoundation to learn more about our commitment to inspire the next generation of scientists.