Amgen is an innovator in the development of immuno-oncology therapies—treatments that are designed to harness the body's own immune system to battle cancer. On September 27, The Cancer Research Institute (CRI) honored Amgen and CEO Robert A. Bradway for making a significant impact in the field of immuno-oncology with the 2016 Oliver R. Grace Award for Distinguished Service in Advancing Cancer Research.
"I am proud to be here to accept this award in recognition of the thousands of patients around the world who participated, and are still participating in our clinical trials, as well as the hundreds of Amgen staff who brought our novel immunotherapies to patients," said Amgen CEO Robert A. Bradway as he accepted the award on behalf of Amgen at CRI's 30th annual awards dinner in New York City. "We're also thankful to partners like the Cancer Research Institute, who we're working with to develop the next generation of immunotherapies." Sean Harper, executive vice president, Research and Development; and David Reese, senior vice president, Translational Sciences joined Bradway on the dais at the event.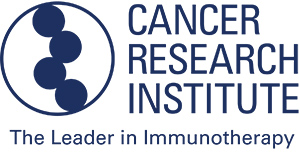 The Cancer Research Institute (CRI) is the world's leading nonprofit organization focusing on immunotherapeutic treatments for cancer. CRI considers cancer immunotherapy to be "the most promising new cancer treatment approach since the development of the first chemotherapies in the late 1940s."
Among these novel treatments, Amgen has launched two important new therapies—BLINCYTO® (blinatumumab) and IMLYGIC® (talimogene laherparepvec).
The Potential of Immunotherapy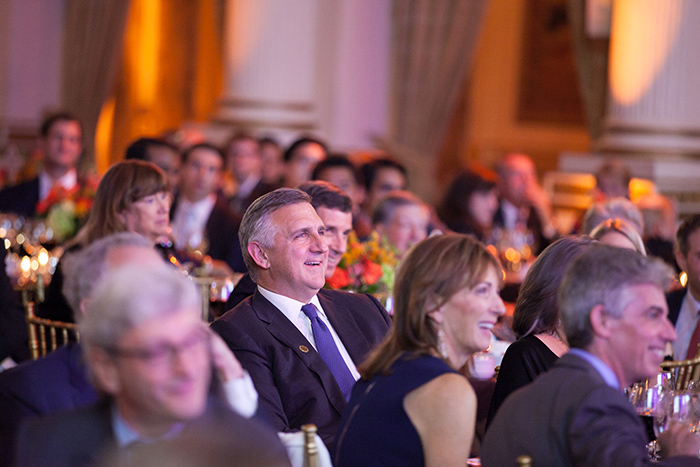 Immunotherapies have been hailed for their characteristics and potential as cancer fighters.
"Immunotherapies have rapidly gained the attention of the medical community as a new hope for cancer treatment," said David Reese. "Some of these treatments have shown potential in helping the patient target the disease."
CRI notes that immunotherapies may offer great potential in the fight against cancer and to benefit many patients across different tumor types.
Amgen is relying on multiple modalities, combination treatments, innovative technologies and partnerships to advance our mission to develop new immunotherapies.