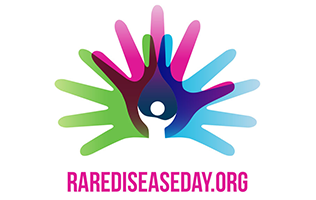 At Amgen, we are dedicated to transforming new ideas and discoveries into medicines for patients with serious illnesses. On the 10th international Rare Disease Day, Amgen is proud to join the global effort and support this year's theme, "Research", to bring hope to the millions of people living with a rare disease across the world and their families.
In 2016, Amgen continued to bring therapies to patients living with rare diseases, including therapies for rare blood cancers and genetic disorders.
As a team in 2017, we look forward to continuing to serve these patients while tirelessly working with researchers, healthcare professionals and advocacy groups to develop innovative therapies to treat individuals affected by some of the more than 7,000 rare diseases worldwide.1
To promote research and support this year's Rare Disease Day, please take a moment to hear from patients living with rare diseases.
For more information on Rare Disease Day, please visit www.rarediseaseday.org. To follow Amgen on Twitter, please visit www.twitter.com/amgen and join the conversation by tweeting your messages of support using #RareDiseaseDay.