Amgen is a longtime friend of the Santa Monica Mountains National Recreation Area in California. Over many years, hundreds of Amgen volunteers have helped make the area more environmentally sustainable and accessible to visitors.
Most recently, in honor of Asian American and Pacific Islander Heritage Month, the Amgen Asian Association and Amgen's Environmental Advocates Team in Southern California organized a community service project to support native wetland habitat restoration. Twenty-six Amgen volunteers removed more than 50,000 non-native, invasive plants in the Rancho Sierra Vista area only five miles from Amgen's headquarters in Thousand Oaks.
"I was so impressed with all the work Amgen volunteers accomplished last Saturday," said Joseph Algiers, Jr., restoration ecologist with the National Park Service.
In honor of the Amgen volunteers, the Park Service planted a coastal live oak tree at the restoration site at the close of the event.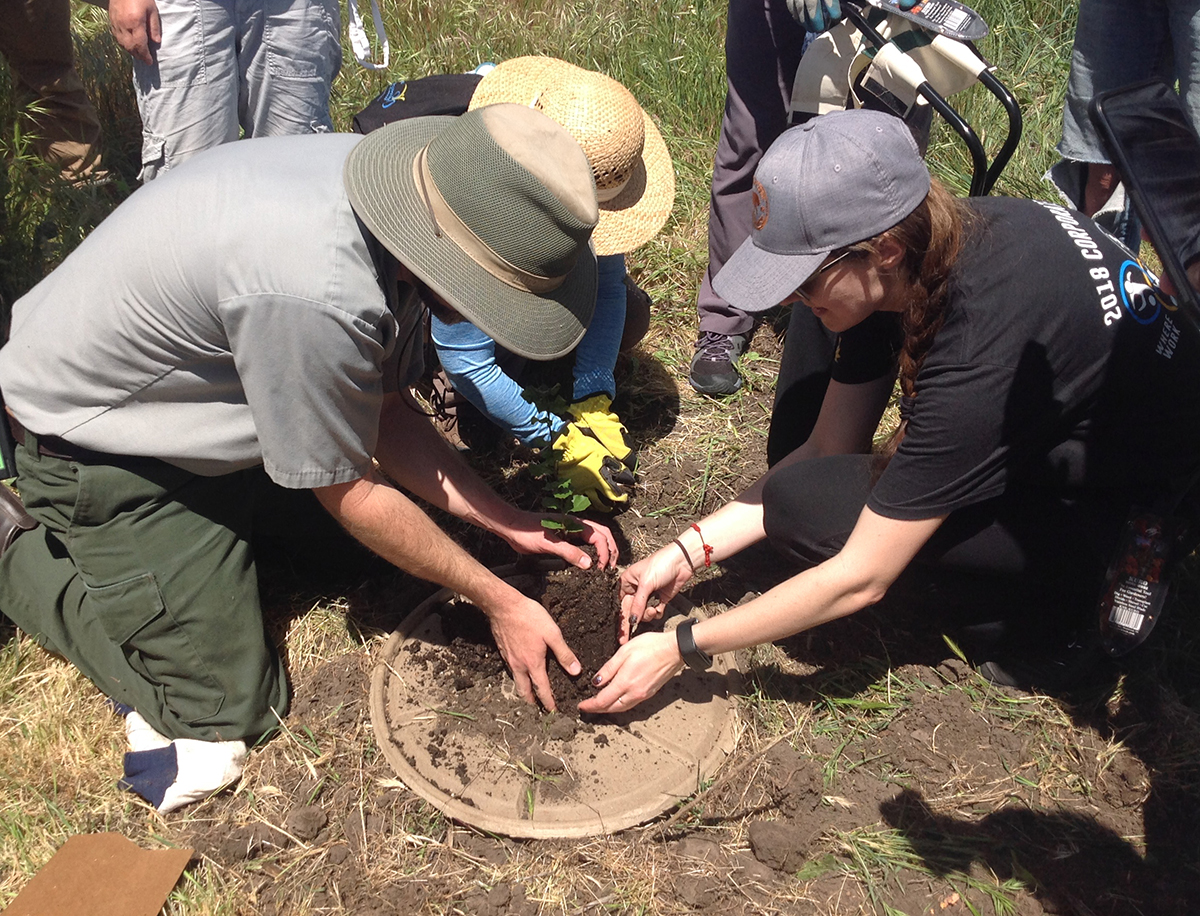 Amgen volunteer efforts contribute to the Park's goal to restore and enhance approximately 10.8 acres of wetland, riparian and upland habitat through invasive species removal and revegetation with native plants. Native plant restoration efforts improve habitat for bird roosting and nesting as well as enhance the aesthetic quality of the site for visitors.
To learn more about how Amgen staff lend a helping hand, please see the Community section of our 2017 Responsibility Highlights Report.