Earn a Spot Next to Emerging Scientists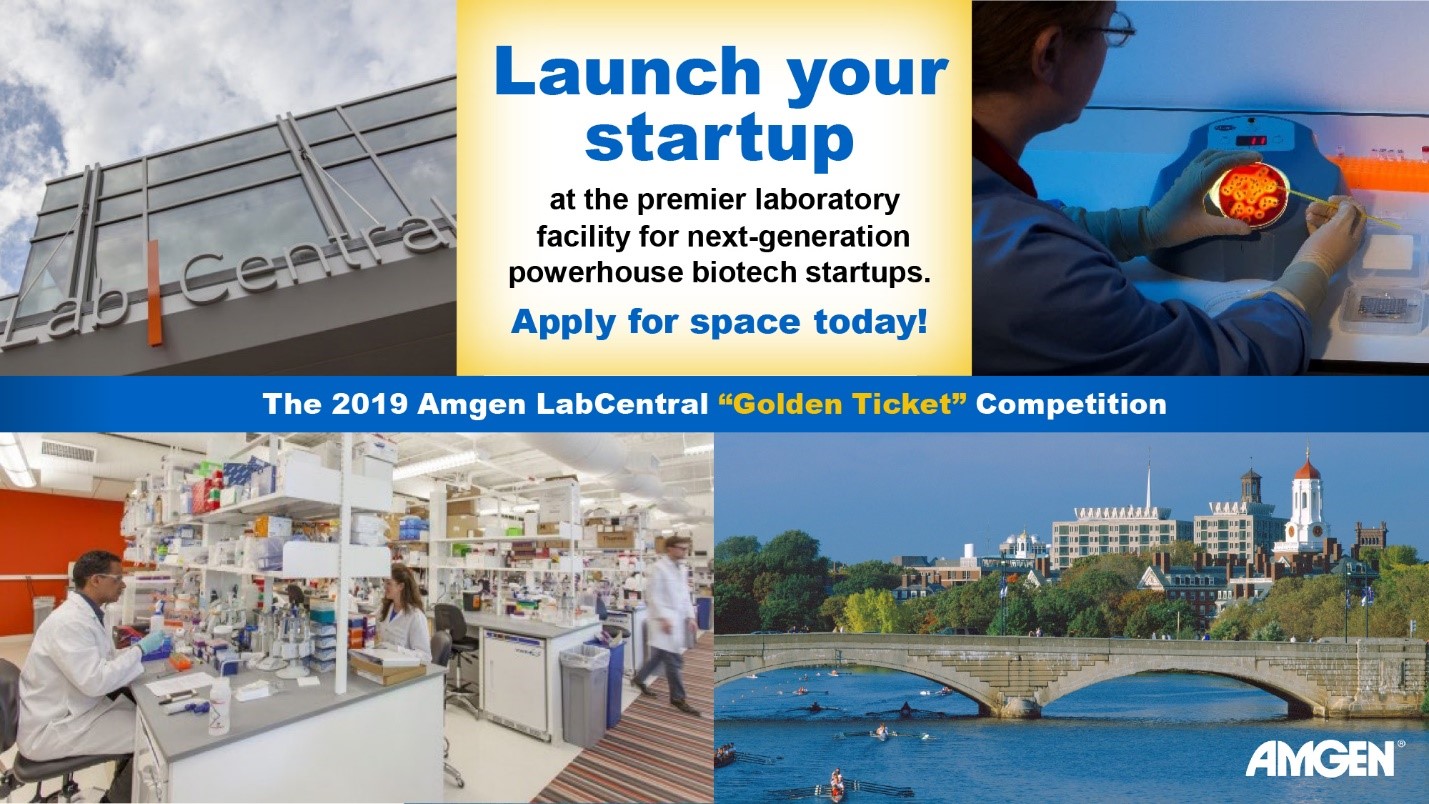 Amgen and LabCentral have opened the nomination process to submit proposals to receive an Amgen-sponsored LabCentral Golden Ticket for interested life sciences and biotech startup companies based in Massachusetts. LabCentral is an innovative, shared laboratory space designed as a launchpad for premier high-impact life sciences and biotech startups. The nomination process is open through October 11, 2019.
Amgen will sponsor up to two promising life-sciences and biotech startup companies to reside in LabCentral's facilities located in Cambridge, Massachusetts. The Golden Ticket represents one year of free bench space for one scientist, including benefit of LabCentral's shared infrastructure and services (such as conference rooms, permits, shared equipment and facilities, participation in LabCentral training modules and seminars).