The Amgen Foundation is announcing a $16.4 million commitment to the Amgen Biotech Experience (ABE), a science education program created to enable secondary school science teachers to implement real-world biotechnology labs in their classrooms. This new funding brings the Amgen Foundation's total commitment to the program to over $40 million.
The announcement comes on the 30th Anniversary of the ABE program, which has successfully delivered hands on biotechnology labs to nearly 850,000 students. The additional funding will increase the overall reach of the program to over 1 million students.
"Quality science education is more critical than ever, from battling pandemics to tackling climate change," said Eduardo Cetlin, President of the Amgen Foundation. "The next generation of scientists hold the future of humanity in their hands. The Amgen Foundation's mission is to inspire that generation to embrace science and the possibilities it provides."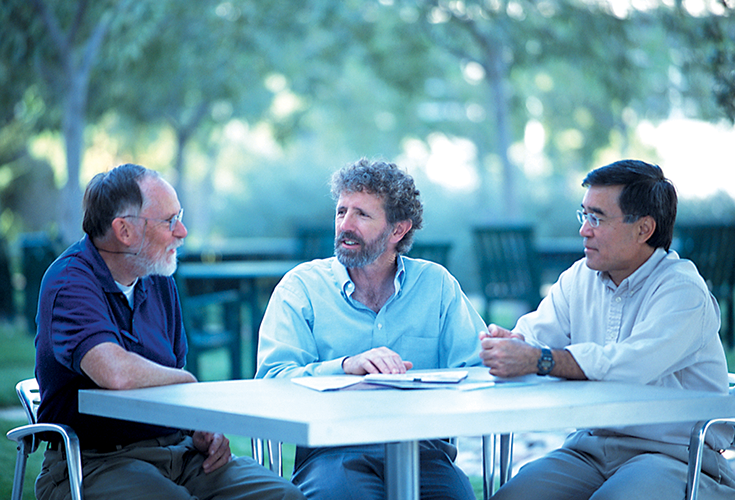 "New normal"
Across the world, we are all adjusting to a new normal. The measures put in place to protect us from the spread of COVID-19 have meant the closure of many schools. Through LabXchange, a collaboration between the Amgen Foundation and Harvard University, students, regardless of income, race, gender or geography, can continue to experience the world of biotechnology with virtual ABE labs, free of charge. To make the program even more accessible to learners across the world, the ABE virtual labs will be available in 11 additional languages later this fall.
Driven by passion
From early beginnings in 1990, the success of the ABE program has been driven not only by the Amgen Foundation's commitment but by the excitement and passion of the participating teachers. Ashley Young knew from the beginning that the program was special. "I experienced ABE as a biology student, and it confirmed my interest in science," she said. "The practical experience supported me as I interviewed and ultimately secured a student research position in college. Later in life as a science teacher, I was thrilled to be able to bring ABE into my classroom with my students. Ultimately, I ended up joining the Amgen Foundation to lead the further expansion and development of the program. This program has grown from a collaboration between a small number of Amgen scientists and biology teachers in Thousand Oaks, California, to a global program. Today, more than 30 years on, it's more relevant than ever."
Watch this video to learn more about how the ABE program started.
Unique experience
Lindsay Guntner of Brandon High School in Florida, explains that ABE offers a unique experience and has empowered her students to "take ownership of their learning." "It is a truly unique experience as everything is provided for you to complete a series of laboratory activities that we normally shy away from due to lack of access to equipment and materials. I am so happy to have this experience for my students. Not only does it excite students about the science and allow them to deepen their understanding, but it has allowed me to grow professionally and improve my teaching."