Dr. Robert Lue, Professor of the Practice of Molecular and Cellular Biology and the UNESCO Chair on Life Sciences and Social Innovation at Harvard University, passed away last week from cancer at the age of 56. Rob was the driving force behind LabXchange, a free on-line science education platform, funded by the Amgen Foundation, that gives students, teachers and lifelong learners of all ages the opportunity to practice personalized scientific experiments using interactive simulations of the same cutting-edge equipment found in modern biotech laboratories. Since 2011, he also led the Amgen Biotech Experience in Massachusetts.
"Rob was a renowned scientist and a visionary educator," said Eduardo Cetlin, President of the Amgen Foundation. "In making LabXchange a reality, Rob, his team and our foundation have made a significant and lasting impact in leveling the playing field so that everyone has access to a world-class science education. We are committed to building on Rob's legacy."
Launched in January of this year, LabXchange has proven to be extraordinarily popular, especially given the pressure the COVID-19 pandemic has placed on educational systems around the world. The platform has now attracted over 2.4 million unique users, up from just a few thousand at launch. Because it is both free and virtual, LabXchange removes barriers to high-quality science education caused by income level, gender, race or geography.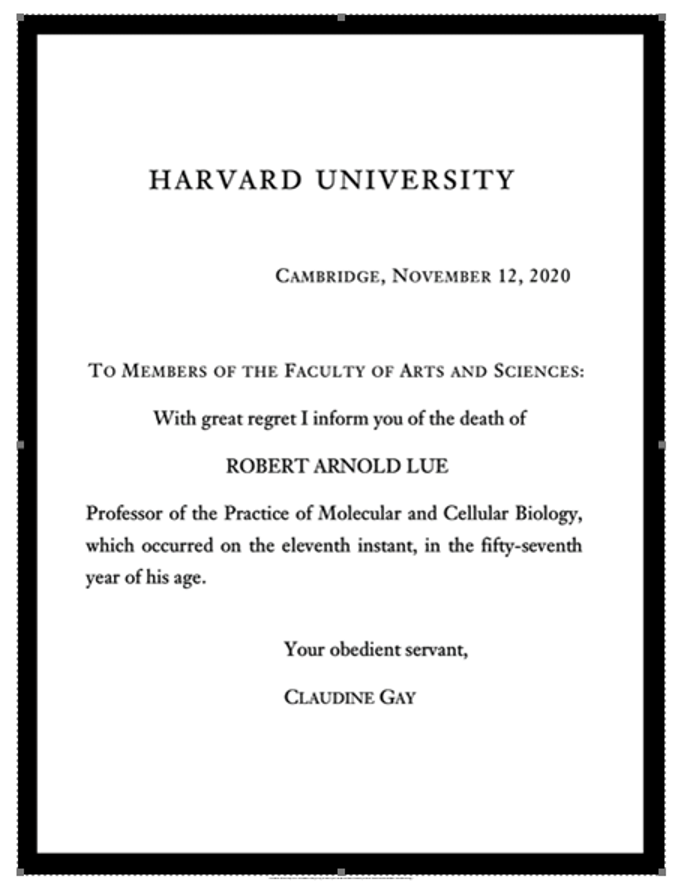 "The LabXchange platform has helped me support students with diverse backgrounds, so they can feel confident and prepared for understanding lab experiences," said Mary Liu, a biology teacher at Weston High School in Massachusetts, who was featured in Bob Bradway's letter to shareholders this year.
In his final days, Rob dictated notes to Dave Reese (Amgen executive vice president, Research and Development) and Esteban Santos (Amgen executive vice president, Operations) thanking them for their friendship and support of LabXchange.
"Recently, I find myself reflecting upon life," he wrote, "what I am most proud of and what has been most memorable. Near the top of that list has been the joy I have felt in seeing LabXchange launch, bringing to life our shared vision. LabXchange represents decades of thinking and years of hard work integrated into a platform that can effect lasting change. It also represents the outcome of our collaboration in both thought and action. Although LabXchange is only in its first year, it is clear that it is already making a meaningful difference in the world and driving real change in people's lives. This has been wonderful to see!"
All of us at Amgen send our deepest sympathies to Rob's family and we recommit ourselves to advancing his belief that everyone needs science and science needs everyone.
Read the announcement here on the Harvard Gazette.
Earlier this year, we spoke with Dr. Rob Lue about LabXchange. You can read that interview here.
---