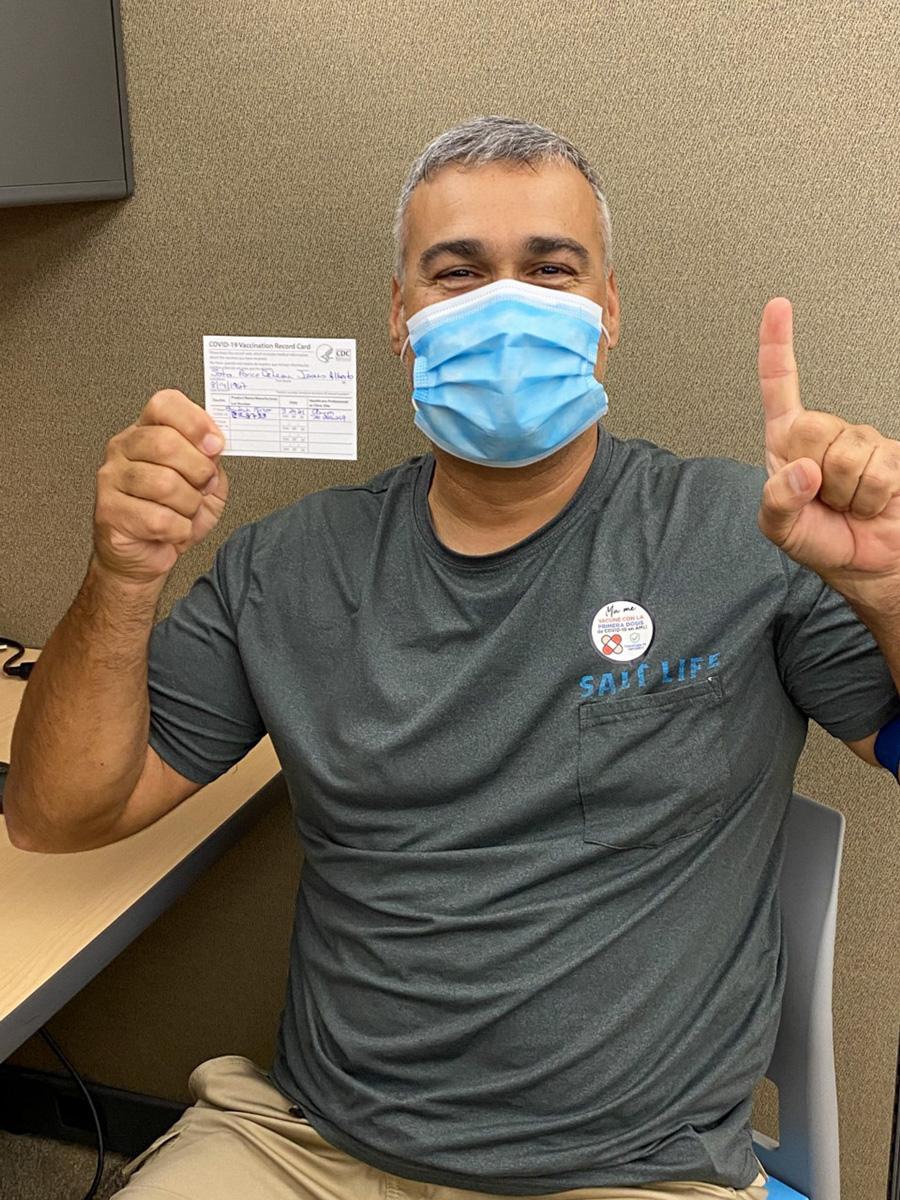 Vaccinations against COVID-19 have been made available for all 2,437 full-time associates working at Amgen Manufacturing Limited (AML) in Juncos, Puerto Rico. The on-site vaccination program at Amgen's largest manufacturing facility kicked off on Thursday, March 25, and by noon on Friday, more than 1,000 staff members had received their first dose of the Pfizer injection.
Jesús Soto, an associate in Cell Culture Harvest operation at AML 6, was the first to get vaccinated, and he could hardly contain his happiness when the time came. "I am super excited," he said after getting his shot, "and I want to be part of a campaign, if Amgen does one, to motivate everyone to get the vaccine and help stop this horrible virus."
For Margie Joubert, director of Environment, Health, Safety & Sustainability at AML, seeing Soto in line with hundreds of his co-workers was an emotional moment that represented the culmination of many long hours of preparation and coordination for this undertaking.
"We have been preparing for this moment from the time we first heard the vaccines were being developed and then authorized," Joubert explained. "By December, we had already budgeted our resources, established procedures, submitted all the documentation to become a vaccination center, and had trained our infirmary staff to administer the vaccine to our staff when the time came."
The island of Puerto Rico is a vital manufacturing hub for the supply of biopharmaceutical medicines around the world, which is likely why Puerto Rico's governor, Pedro Pierluisi, established vaccination priority status for residents working in the biopharmaceutical industry. AML staff were among those who received priority status from the Puerto Rican government because Amgen makes critical medicines for seriously ill patients around the world.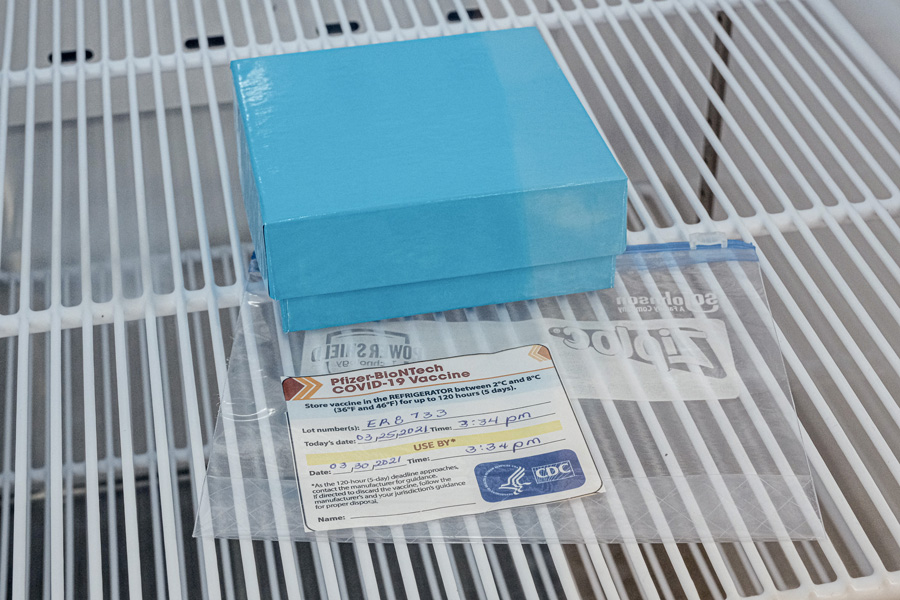 "We have established a lot of safety controls since the pandemic began a year ago to protect our associates so they could continue our mission of serving patients," Joubert added.
Diana Flores, director of Human Resources at AML, said the start of the vaccination program was a moment of celebration for the AML team. "We are celebrating that we have the vaccines on site and our associates have the opportunity to get them, so we stay healthy here at the site, in our homes, and in our communities in Puerto Rico," she said.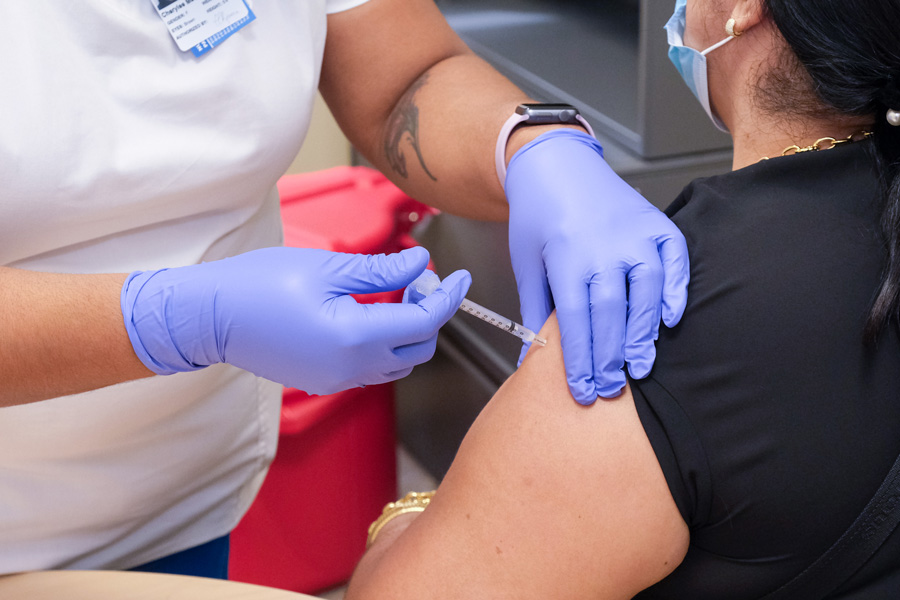 As Amgen's largest manufacturing facility, AML produces a majority of the company's product output, and the site has followed through on its commitment to serve every patient every time, maintaining its production capacity despite the challenges of working during the pandemic. In addition to manufacturing Amgen medicines for critically ill patients, the AML site is also contributing to the pandemic response as a manufacturing partner for Lilly's COVID-19 antibody therapy.
"AML plays a critical role in its partnership with Lilly," Flores said. "We worked hard to make the vaccine available to our associates who are on the front lines every day to ensure that this new medicine, as well as our other products, are available for patients."
"It has been an intense process, and we are thankful for all the effort the AML team has put in to get it done through unprecedented dedication and commitment," said Wallace I. Torres, vice president, Manufacturing Drug Product.
For Torres, getting the vaccine represents a moment of great joy because it will allow him to get together with family members he has not seen in person during the past year.
"This is one of the most important tools for us in this battle against the virus, and we have more than 800,000 people already vaccinated in Puerto Rico (out of a population of 3.2 million)," Torres said. "So, I hope that everyone will consider getting a vaccine, and we continue to keep our guard up, using our masks, maintain social distancing and wash our hands so that together we can get the virus under control."