In 2001 Amgen's first Black affinity group formed around a shared need for creating a sense of belonging for the small population of Black employees at Amgen's headquarters in Thousand Oaks, California. Today, Amgen's Black Employee Network (ABEN) is a global community helping to recruit talent and develop leaders while also impacting how the company serves a diverse group of patients. Here's how they got there.
Step 1: Build a Community
Eleven years ago, when Stephanie King, who works in the Digital Health group, first came to Amgen, a member of the U.S. Marketing Operations team, J.T. Teemer, invited her to a gathering at a local restaurant. "Working in IS, I didn't see anyone who looked like me," recalls King. "This was a good way to network." This was King's introduction to what was then called an "Affinity Group" for Black employees at Amgen.
Teemer remembers the feeling of family that was created by these small gatherings, and the fun of participating together in events like the company's Chili Cook off or of volunteering with local organizations. "We were a very small percentage of staff so getting together and being able to speak about your experiences in a safe environment was nice," remembers Teemer. "We were small in number, but a force to be reckoned with."
Step 2: Start Courageous Conversations
In 2016 new leadership revitalized what was then referred to as an Employee Resource Group (ERG) into the Amgen Black Employee Network (ABEN). This was at the same time that Amgen began developing a global Diversity, Inclusion & Belonging (DI&B) structure. As ABEN's membership grew, the monthly meetings became more strategic. Willis Steele, the chair of the group in Thousand Oaks, California and Jude Ngang, vice-chair of ABEN, brought forward a discussion about how to raise awareness within Amgen about the lack of diversity in clinical trials.
In 2017, ABEN Thousand Oaks hosted the first of a series of panels on diversity in clinical trials. The frank and enlightening conversation highlighted the historical mistrust among Black and African Americans and the prejudices and barriers that affect enrolling minorities in clinical trials. It was the beginning of ABEN's leadership in this initiative and the start of their Conversations that Matter programs focusing on race in healthcare and the workplace.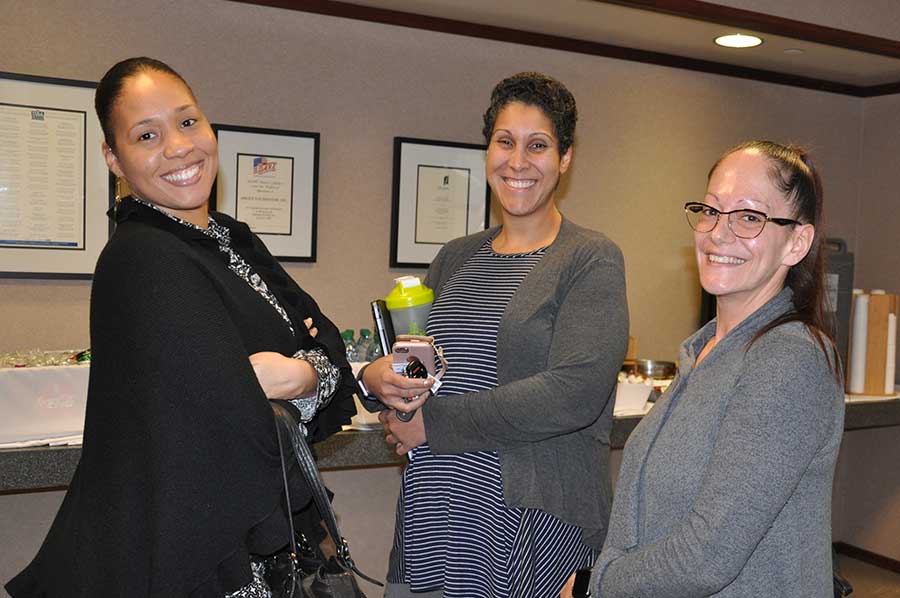 Step 3: Be Strategic About Priorities
When Mike Edmondson, vice president, Global Field Excellence and Commercial DI&B was tapped to lead the new Global ABEN ERG, he wanted to know one thing: was Amgen's CEO serious about diversity, inclusion and belonging. Edmondson's experience at other companies had taught him that progress in this arena would make some leaders uncomfortable. He needed the backing of senior leadership to take on the ABEN challenge. A 15-minute conversation with Amgen CEO Bob Bradway turned into an hour. And Edmondson was impressed.
Edmondson brought his gifts for building high performing teams to developing ABEN and executing on strategic DI&B priorities. Two of ABEN's strategic pillars focused on recruitment and retention, with the goal of developing Black and African American leadership. "You have to get the right people on board to have credibility. We began to identify top talent within ABEN. People who would take action. They became leaders in ABEN and gained exposure, getting promoted to other workstreams," recalls Edmondson.
Edmondson recognized that his choice in finding top talent for ABEN would set the tone for excellence. He approached Tamika Jean-Baptiste, executive director, Diversity, Inclusion & Belonging (DI&B) to be ABEN's vice chair, and she enthusiastically accepted the challenge. Together, they identified ABEN leaders who were also top performers in their Amgen roles. It was an investment that paid off. Since that time ABEN membership has grown to 750 staff and chartered 10 site-based chapters.
ABEN piloted its first mentoring program in 2019, known as EMERGE, focused on developing high performing leaders by pairing them with members of the C-Suite. In 2020, ABEN also launched the "MxM Program," matching mentees with mentors. NKiru Ikeolumba, senior associate, Global Development who created and manages the program for ABEN it was designed with a personal, one-on-one approach. "Development of Black staff is fundamental and pivotal to business growth. We wanted to create close professional relationships by connecting like minds at different levels of the organization." Mentees and mentors filled out questionnaires and were matched purposefully, a job Ikeolumba says required high investment up front, but paid off in highly successful matches. For example, one mentee who wanted to get to another level was matched with a mentor who said they wanted to help mentees move upward in the company. And it worked. Two mentees were promoted after participating in the program.
On the recruitment front, ABEN worked with the Talent Acquisition team to create blueprints for purposeful recruitment. They tapped Historically Black Colleges and Universities, creating an internship program focused on their students. They engaged with organizations such as the National Association of Black Engineers and Black MBA.
"In order to keep the attention of senior leadership, we also knew we needed to do something measurable that tied back to the business," says Edmondson. ABEN's third strategic pillar did just that.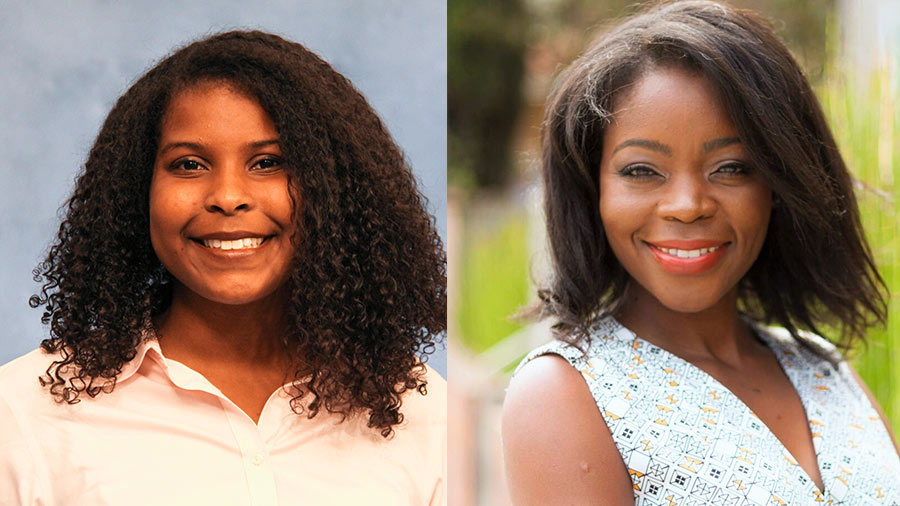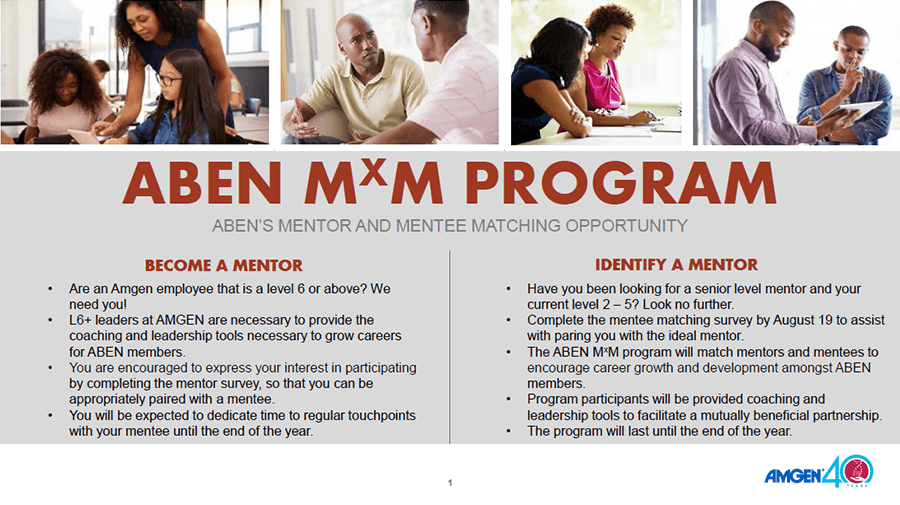 Step 4: Add Value to the Business
By 2019, addressing Diversity in Clinical Trials had become a strategic pillar of ABEN's mission with a dedicated position on the global leadership team. Those ongoing efforts resulted in a new team within Research & Development focused on Representation in Clinical Research (RISE).
In the meantime, ABEN had also begun working with the Commercial organization. ABEN members participated in focus groups, provided early input and validation for Even the Odds, a website generating awareness and education about multiple myeloma. This disease affects Black Americans at two times the rate of White Americans.
Since that time, the site has won several prominent awards.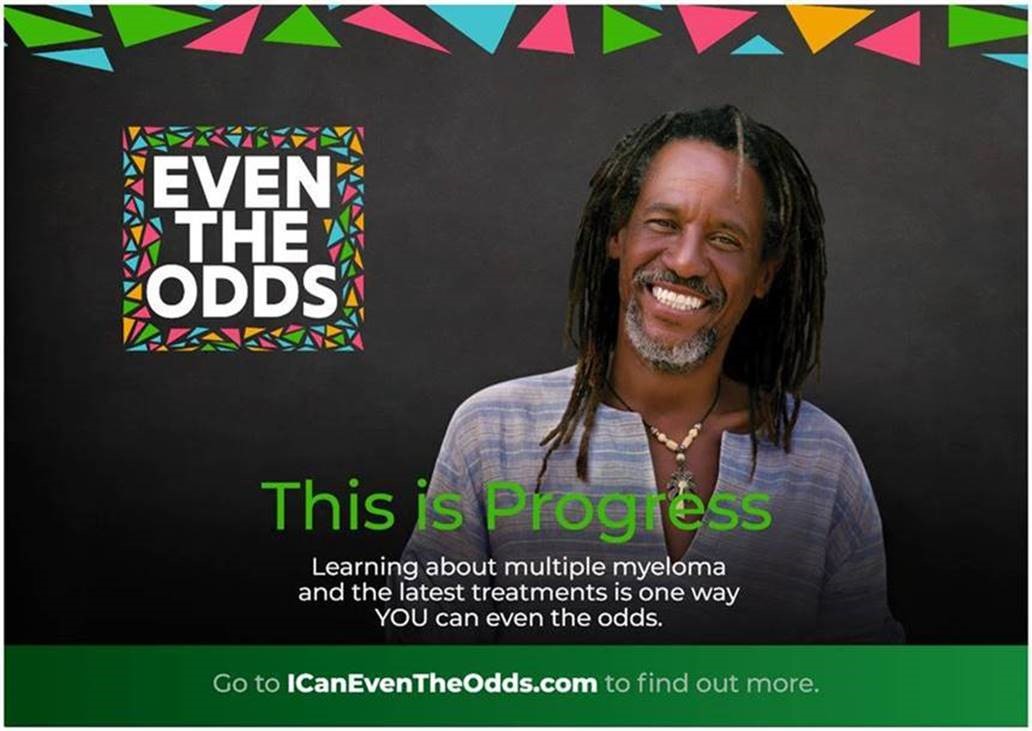 Step 5: Lead from the Front
Ponda Motsepe-Ditshego, executive medical director, Research & Development, originally joined the ABEN Global leadership team to advance the diversity in clinical trials initiative. Today, she leads the RISE team and was recently appointed as the new global lead for ABEN. As a medical doctor and Black South African, she brings a unique perspective to the diversity in clinical trials topic and ABEN, which now has chapters in Dubai, Brazil, South Africa and Canada.
Healthcare disparities and social determinants of health have become recognized topics and even highlighted during COVID. As a biotech company with a mission to serve patients, we are discussing how we can and should address this.
— Ponda Motsepe-Ditshego, executive medical director at Amgen and ABEN's recently appointed Global Chair
"Across all ABEN chapters recruiting and retaining Black talent is still a strategic pillar. But the challenges can vary by region," says Motsepe-Ditshego. For example, in South Africa, Motsepe-Ditshego's home country, the hiring pool is diverse. However, retaining Black staff is a challenge when companies are competing for top talent.
 "Healthcare disparities and social determinants of health have become recognized topics and even highlighted during COVID. As a biotech company with a mission to serve patients, we are discussing how we can and should address this," says Motsepe-Ditshego. "Our goal is to lead from the front around these issues." Recently the global ABEN team hosted a conversation with Amgen's head of R&D David Reese on this topic attended by nearly 900 global staff.  
Since 2020, ABEN has broadened their business impact beyond clinical trials to support Value & Access and Advocacy efforts addressing healthcare disparities. This year they also hope to formalize their partnership with commercial teams to provide early input on materials from the lens of Black patients and healthcare workers.
During the social unrest of 2020, ABEN was pressed into a new leadership role. As the U.S. was rocked with protests against racial injustice, Amgen leaders and staff turned to ABEN for understanding and guidance about what Amgen could do to support racial equity.
That work has continued in 2021 as ABEN leaders provide insight and support for Amgen's social justice commitments. Leads from all ABEN chapters meet bi-monthly with senior leadership. These conversations support recruitment efforts and inform Amgen's actions and advocacy in the communities where we live and work.
"The story of ABEN is the way things organically grow and then end up impacting Amgen as a business," says Motsepe-Ditshego, citing the work with multiple myeloma and the development of RISE. "From an ERG idea to a full-fledged R&D team – that's impressive!"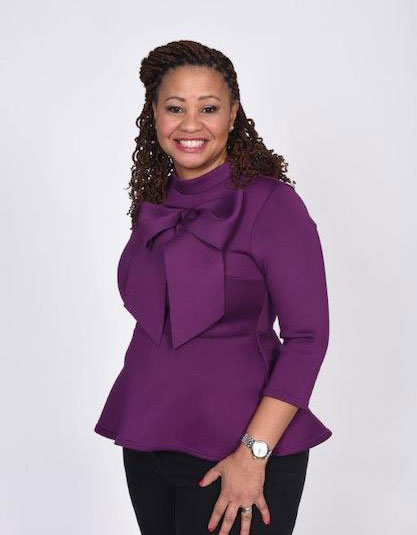 Step 6: Stay True to Your Values
As a result of social issues and the Commercial and R&D collaborations, ABEN's membership grew by over 100% in 2020. Many of these new members are allies who want to learn and support ABEN's work. ABEN launched a new podcast, The Brain Trust, as a way to build staff understanding and empower conversations about race in the workplace.
Despite the larger and more diverse ABEN membership, ABEN still remains a place where Black staff can talk freely. "We reserve a block of time at our monthly meetings for members to share their thoughts and feelings. And people are still sharing very candidly," says King. They are often joined by senior leaders. "It doesn't matter that we now have a more diverse group of members attending the meetings.  ABEN is still a safe place for us to share our true feelings, frustrations or concerns. We've been able to maintain that level of trust with our colleagues."
This trust, the shift in our culture of belonging may not be as measurable as Edmondson would appreciate, but it's a business imperative that has lasting impact on our Amgen Values for "Working in Teams" with "Trust and Respect."