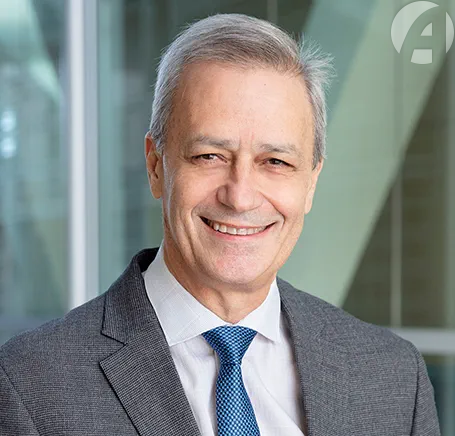 In November 2020, Amgen, along with other members of the Pharmaceutical Research and Manufacturers of America (PhRMA), launched industry-wide principles on clinical trial diversity with the goal of addressing the systemic issues that deter people of different races, sexes/genders, socioeconomic circumstances, and other system-level, individual-level, and interpersonal-level barriers from participating in clinical trials.
Today, April 14, 2021, these principles take effect.
We stand with PhRMA and our industry partners in this critical, long-overdue initiative. Taking steps to tackle this issue is not new to Amgen. Our commitment began in 2016 under the visionary leadership of ABEN (Amgen Black Employee Network) – an Amgen Employee Resource Group headed by Mike Edmonson and Tamika Jean Baptiste. In October 2020, we launched the RISE (Representation in Clinical Research) Program, led by Ponda Motsepe-Ditshego, a medical doctor by training who has been with Amgen for 10 years.
The PhRMA principles focus on four main areas: building trust and acknowledging the historic mistrust of clinical trials within Black and Brown communities, reducing barriers to clinical trial access, using real-world data to enhance information on diverse populations beyond product approval and enhancing information about diversity and inclusion in clinical trial participation.
In keeping with these, Dr. Motsepe-Ditshego and her RISE team executed by Jude Ngang, director of Diversity and Representation in Clinical Research for Amgen, and Racquel Racadio, senior manager of Diversity and Representation in Clinical Research, have developed a three-year plan based on a strategic framework that identified key focus areas to tackle. Among the steps RISE is taking are addressing how Amgen approaches its clinical trial designs, how we select our investigators and sites, and how we will engage with external collaborators to focus on community partnerships. RISE has already developed relationships with faith-based organizations like Balm in Gilead, whose mission is to prevent diseases and improve the health status of people of African descent, and is also investigating how best to provide financial support to address issues like transportation for people in communities who can't easily get to trial sites.
This is critical work that rests not only on the shoulders of the RISE team. Rather, this is the responsibility of all of us at Amgen, especially those of us who are involved in the discovery and development of our pipeline. To that end, RISE is partnering with groups including our Global Development Operations as well as our Clinical Development organizations, and others, to drive the change and keep progress moving at a steady pace. The extraordinary response from colleagues across the company demonstrates the urgency and our shared commitment to addressing the issue head-on. There is strong support for the direction we're moving in. We all know it's the right one.
What are our goals? Our primary objective is to conduct all our clinical trials in ways that are fully inclusive with equitable representation of all the patients who are afflicted with the disease we are seeking to treat. With that, our initial aim is to exceed the current industry benchmark for representative enrollment in the United States within five years in select therapeutic areas. Toward that end, we are in the process of operationalizing our short, medium and long-term strategy focusing on six key areas of work that will drive our mission and vision to understand more about how a medicine will work when we have studied it in patients who better reflect the populations which our products are most likely to benefit.
Our road ahead is guided by the data:
Approximately 40% of Americans belong to a racial or ethnic minority group, while 78% of clinical trial participants in the United States are White.1
Black people represent 13% of the U.S. population but only 5% of cancer clinical trial participants. Hispanic people are also similarly underrepresented in clinical trials.
Cancer is the leading cause of death for Asian-Americans, yet this population comprises only 3% of cancer clinical trial participants.
We believe that a patient-focused approach based on trust, partnership, communication, access and patient support models will make it easier for all patients to enroll in and complete our clinical trials. Our hope is that no longer will populations of certain genders, races, ethnicities, and geographies be left underrepresented, undertreated, understudied and misdiagnosed.
We believe this data-driven effort will help us and our industry peers find the next potentially lifesaving medicine supported by data from clinical trials that is fully representative of all the patients who suffer with the disease. As Dr. Motsepe-Ditshego often says "It takes a village…" and at Amgen we are well poised to shape and lead the needed change. We also know that when we raise the health of those who have been underrepresented for far too long, we raise the health of everyone.
Food and Drug Administration. 2015-2019 Drug Trials Snapshots: Summary Report. Five-Year Summary and Analysis of Clinical Trial Participation and Demographics. 2020 Nov.
---
Forward-Looking Statements
This communication contains forward-looking statements that are based on the current expectations and beliefs of Amgen. All statements, other than statements of historical fact, are statements that could be deemed forward-looking statements, including any statements on the outcome, benefits and synergies of collaborations, or potential collaborations, with any other company (including BeiGene, Ltd. or any collaboration to manufacture therapeutic antibodies against COVID-19), the integration of Otezla® (apremilast) into our business (including anticipated Otezla sales growth and the timing of non-GAAP EPS accretion), as well as estimates of revenues, operating margins, capital expenditures, cash, other financial metrics, expected legal, arbitration, political, regulatory or clinical results or practices, customer and prescriber patterns or practices, reimbursement activities and outcomes, effects of pandemics or other widespread health problems such as the ongoing COVID-19 pandemic on our business, outcomes, progress, or effects relating to studies of Otezla as a potential treatment for COVID-19, and other such estimates and results. Forward-looking statements involve significant risks and uncertainties, including those discussed below and more fully described in the Securities and Exchange Commission reports filed by Amgen, including our most recent annual report on Form 10-K and any subsequent periodic reports on Form 10-Q and current reports on Form 8-K. Unless otherwise noted, Amgen is providing this information as of the date of this communication and does not undertake any obligation to update any forward-looking statements contained in this document as a result of new information, future events or otherwise.
No forward-looking statement can be guaranteed and actual results may differ materially from those we project. Our results may be affected by our ability to successfully market both new and existing products domestically and internationally, clinical and regulatory developments involving current and future products, sales growth of recently launched products, competition from other products including biosimilars, difficulties or delays in manufacturing our products and global economic conditions. In addition, sales of our products are affected by pricing pressure, political and public scrutiny and reimbursement policies imposed by third-party payers, including governments, private insurance plans and managed care providers and may be affected by regulatory, clinical and guideline developments and domestic and international trends toward managed care and healthcare cost containment. Furthermore, our research, testing, pricing, marketing and other operations are subject to extensive regulation by domestic and foreign government regulatory authorities. We or others could identify safety, side effects or manufacturing problems with our products, including our devices, after they are on the market. Our business may be impacted by government investigations, litigation and product liability claims. In addition, our business may be impacted by the adoption of new tax legislation or exposure to additional tax liabilities. If we fail to meet the compliance obligations in the corporate integrity agreement between us and the U.S. government, we could become subject to significant sanctions. Further, while we routinely obtain patents for our products and technology, the protection offered by our patents and patent applications may be challenged, invalidated or circumvented by our competitors, or we may fail to prevail in present and future intellectual property litigation. We perform a substantial amount of our commercial manufacturing activities at a few key facilities, including in Puerto Rico, and also depend on third parties for a portion of our manufacturing activities, and limits on supply may constrain sales of certain of our current products and product candidate development. An outbreak of disease or similar public health threat, such as COVID-19, and the public and governmental effort to mitigate against the spread of such disease, could have a significant adverse effect on the supply of materials for our manufacturing activities, the distribution of our products, the commercialization of our product candidates, and our clinical trial operations, and any such events may have a material adverse effect on our product development, product sales, business and results of operations. We rely on collaborations with third parties for the development of some of our product candidates and for the commercialization and sales of some of our commercial products. In addition, we compete with other companies with respect to many of our marketed products as well as for the discovery and development of new products. Discovery or identification of new product candidates or development of new indications for existing products cannot be guaranteed and movement from concept to product is uncertain; consequently, there can be no guarantee that any particular product candidate or development of a new indication for an existing product will be successful and become a commercial product. Further, some raw materials, medical devices and component parts for our products are supplied by sole third-party suppliers. Certain of our distributors, customers and payers have substantial purchasing leverage in their dealings with us. The discovery of significant problems with a product similar to one of our products that implicate an entire class of products could have a material adverse effect on sales of the affected products and on our business and results of operations. Our efforts to collaborate with or acquire other companies, products or technology, and to integrate the operations of companies or to support the products or technology we have acquired, may not be successful. A breakdown, cyberattack or information security breach could compromise the confidentiality, integrity and availability of our systems and our data. Our stock price is volatile and may be affected by a number of events. Global economic conditions may magnify certain risks that affect our business. Our business performance could affect or limit the ability of our Board of Directors to declare a dividend or our ability to pay a dividend or repurchase our common stock. We may not be able to access the capital and credit markets on terms that are favorable to us, or at all.