Eron Davis was a kid in the 1980s when his grandfather would tell him stories about growing up amid segregation and Jim Crow laws in Texas and how Juneteenth was often celebrated without support from the city, state or country.
But the day was always a part of his life and he grew up assuming everyone knew about its origins and why it was commemorated by Black people.
And then, at 19, he joined the U.S. Navy.
"I would be around other people and I'd make mention of Juneteenth and they would look at me like 'What are you talking about?'" Davis said. "I found I had to explain it not to just some people, but most people, both Black and white. And most not from Texas."
Juneteenth, celebrated on June 19, is a significant day in American history and is the oldest nationally celebrated holiday commemorating the end of slavery. But it was largely celebrated within the Black community and was most prominent in Texas, where it became an official state holiday in 1980.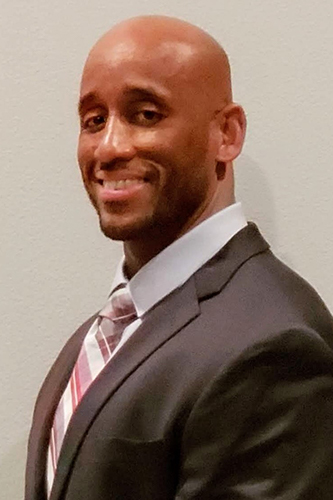 It is officially observed through legislation in 49 states. This week, Congress passed legislation to make it a federal holiday and President Joe Biden signed it into law Thursday.
In the wake of the George Floyd murder last year and rise of the Black Lives Matter movement, Juneteenth is also becoming a cultural touchpoint for learning and education about the history of slavery and racism in America.
Davis, who joined Amgen about a year ago as a staff relations manager, said his family traces back to the 1800s and the stories passed down from generation to generation provide an important perspective for what Juneteenth means.
"It's a really big thing," he said. "It shows how our community can come together and it's a reminder that our ancestors were so much more than slaves. They were able to overcome things that were so harsh, it's difficult to fathom how they made it through. And because they made it through, many of us are here today and can show that same resilient spirit."
Juneteenth Origin
The day most Americans were taught about the end of slavery is Sept. 22, 1862, when President Abraham Lincoln signed the Emancipation Proclamation, legally ending slavery in the United States.
But it wasn't until June 19, 1865 that many slaves in Texas actually learned about the Emancipation proclamation. That was when Maj. Gen. Gordon Granger arrived in Galveston and announced publicly the end of the Civil War and the illegality of slavery.
Even with the reading of General Order No. 3, however, not all slave owners complied immediately with the Emancipation Proclamation's decree that "all persons held as slaves within any State or designated part of a State, the people whereof shall then be in rebellion against the United States, shall be then, thenceforward, and forever free."
Richard Reddick, associate dean for equity, community engagement and outreach in the College of Education at the University of Texas (who was interviewed for this story), agreed that the general order read by Granger was both a moment of both celebration and foreboding.
In the order, it reiterated slaves are free. But it also warns the newly freed that they are to "remain quietly at their present homes" and that they "will not be supported in idleness."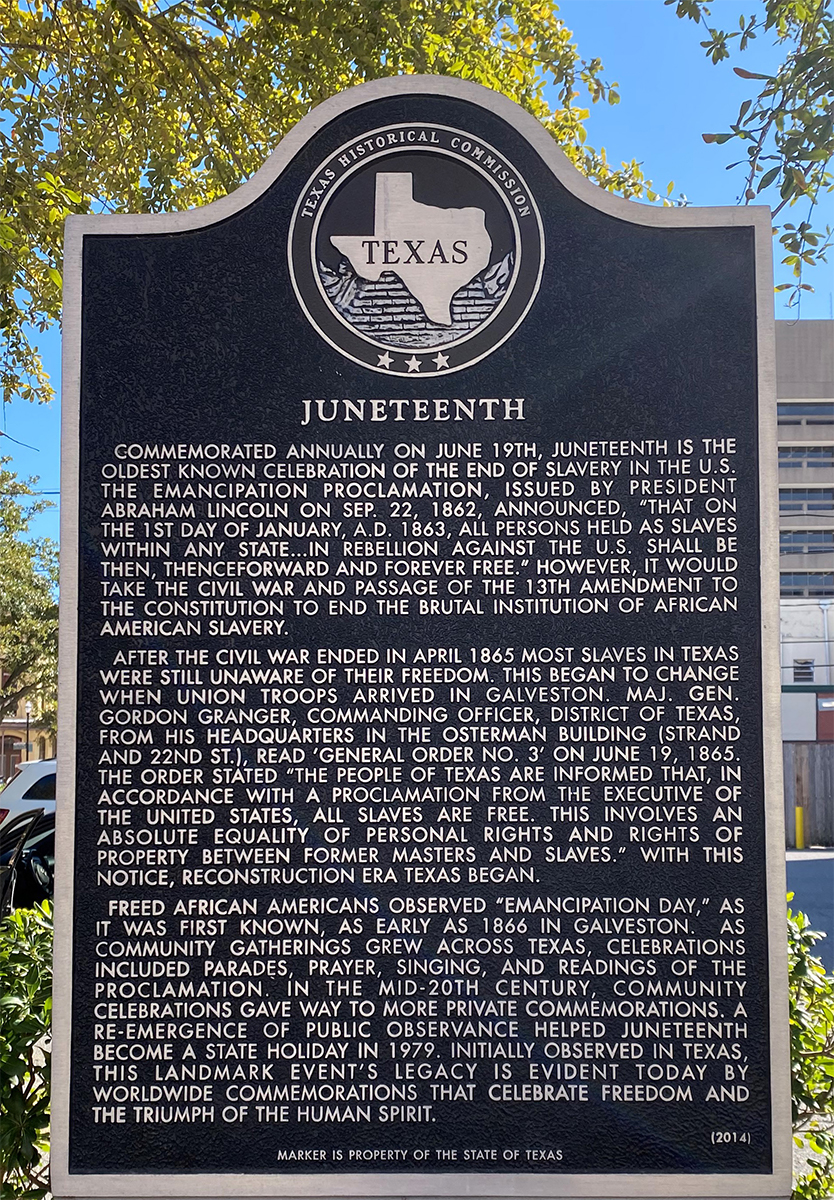 Reddick said the freedom may have been achieved legally, but it was also conditional.
"Were you able to say legally you were emancipated? Yes," he said. "Could you leave and face the threat of violence and not be able to fully participate in society? Absolutely. One of the problems with American chronology is that you have these absolutes: Here is the day everything changed. But then there is the fight for civil rights. There are the events of the past year. Things change slowly. The idea that is often not understood is the struggle for human rights is something Black people have always had to fight for and it was never not an effort on their part."
Celebrate, but Remember
NKiru Ikeolumba, manager, global infrastructure at Amgen, said Juneteenth wasn't something she was fully aware of until about five years ago. She was a young adult and had just arrived in the United States from Nigeria.
The significance of the day hit her two-fold.
"Here I was, an immigrant leaving my place of birth to come to America of my own free will and yet, my ancestors came here on slave ships," she said. "More than 3.5 million slaves came from West Africa, where I was born. I wanted to make sure this isn't forgotten for generations to come. We cannot and should not hide from this important albeit intricate part of our history. Juneteenth is a day where we can give a measure of respect to human beings and say, 'You are allowed to be free. To. Just. Be.'"
Ikeolumba said she has been incorporating gatherings with friends in subsequent Juneteenths since 2016, while also reflecting on the contributions of Black people throughout history. She said she will play on her djembe drum which is one of her favorite pastimes, while remembering her ancestors – but will also spend the day listening to her curated Juneteenth playlist comprised of music from Jazz greats to Highlife and Afro beat icons.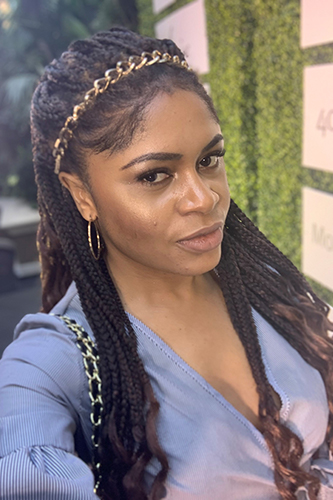 The celebrations over the years have included a variety of activities, according to Juneteenth.com, a website dedicated to the preservation and promotion of the holiday.
While parades, music, and public speakers are often a part of Juneteenth celebrations, its early origins are deeply rooted in African-American churches, which often served as sites for the celebrations when municipalities in the early years of Juneteenth would close off public parks to prevent the gatherings. And at those church sites, it wasn't uncommon to have a barbecue pit serve as a focal point of the gathering and to hear the Emancipation Proclamation be read aloud – something still done today – as part of a ceremonies.
Ikeolumba said it's important to continuously educate herself and others on the history of what led to the need for a Juneteenth in the first place.
"There have been narratives that have been pushed about African-American history that are not true," Ikeolumba said. "It is my innate hope that people can open up their hearts and listen to actual stories, to hear the context, seek to learn and most importantly celebrate the scarred and sacred beauty of this day."
Going Forward
Samuel Collins III, co-chair of the Juneteenth Legacy Project Committee (who was also interviewed for this story), said the day marked a starting point that led to Black elected officials establishing colleges and universities that educated future generations of Black people – an impact that still reverberates today.
He noted Prairie View A&M University was established by Black lawmakers who were former slaves in Texas. The legacy of establishing that university has boasted a number of high-profile graduates, including United Negro College Fund founder Frederick Patterson, Texas Congressman Emanuel Cleaver and En Vogue singer Terry Ellis. Texas A&M University was also founded under the Morrill Act, which was supported by a former slave-turned-lawmaker, Sen. Matthew Gaines after Juneteenth.
The day proved to be one of new possibility, even if barriers continued to be erected after June 19, 1865.
"We had suffering, but are positive things that come from it, too," Collins said.
Lara Harris, senior associate of Diversity, Inclusion and Belonging at Amgen, said she will attend a Juneteenth celebration in Oxnard, California this Saturday (near to Amgen's Thousand Oaks headquarters) – attending with her niece and nephew who are 13 and 9 years old, respectively.
She said the future is about learning from the past and that it's important to keep the stories of the struggle alive so it doesn't fade or soften over time.
"We are living in a time of being shot left and right and some of the laws are working against us," Harris said. "But we also have some liberties and graces that could make us become complacent as citizens of this country. It's important to remember. To not be silent and advocate for ourselves and be an example to the generations after us."