The horrific murder of George Floyd in May 2020 served as a catalyst for many companies – Amgen included – to redouble their efforts to build a more just and equitable society. Since then, Amgen has been working on two tracks – one focused on how to create a more diverse and inclusive workplace within the company, the other focused on how to make a positive difference in the communities where employees live and work. While there is still much work to do, here are seven examples of the progress Amgen has made.
1. Building a team focused on Diversity, Inclusion and Belonging—with new goals for all leaders
In January 2020, Amgen created a dedicated team at the enterprise level dedicated to diversity, inclusion, and belonging (DI&B). Amgen has since added full-time DI&B leaders within its business units, as well as at the regional level around the world. Additionally, more than 90% of Amgen's top 550 leaders across the company have created personal DI&B action plans.
"The key tenets of my plan are to be curious to understand others and create safe spaces for feedback exchange," said Haresh Patel, shown at right, who leads the Amgen Capability Center in Tampa, Florida. For example, Patel purposely leaves additional time for feedback during roundtable discussions to engage all participants, including those who appear less comfortable sharing their insights.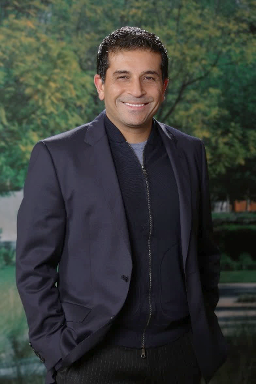 2. Growing employee resource groups
More than 9,500 Amgen staff (about 40% of all employees) belong to one of the company's 11 employee resource groups (ERGs), with participation up 6% in the first half of 2021. These ERGs help Amgen employees navigate shared personal and professional challenges, while also providing opportunities to contribute to Amgen's business and the community. As an example, the Amgen Black Employee Network (ABEN) worked with the Amgen Foundation in 2020 to determine how best to distribute $7.5 million in grants focused on social justice. The Foundation plans to commit another $2.5 million in 2021.
Each of Amgen's ERGs is sponsored by a senior leader who reports directly to our CEO Bob Bradway. Hear from many of Amgen's ERG leaders and their executive sponsors through the company's "Candid Conversations" video series:
Amgen Black Employee Network
Women Empowered to Be Exceptional
Amgen Asian Association
Amgen PRIDE – LGBTQ and Allies Network (PRIDE)
Amgen Early Career Professionals
3. Creating greater awareness through training and education
As of August 31 of this year, 100% of our U.S., Canada and Puerto employees and 98% of global staff* have completed mandatory unconscious bias training, with nearly 90% of staff who responded to a post-training survey agreeing that "as a result of this course, I am aware of concrete actions I will take to mitigate unconscious bias at Amgen." We also offer employees a wealth of educational resources that they can access online at their own pace.
* Unconscious Bias training is recommended, but not required, for our staff members in Spain, the Netherlands, Italy, France and Germany per guidance from the EU Works Council.
4. Focusing on career advancement, recruiting and equitable treatment
Amgen is placing a particular focus on improving female representation at leadership levels and Black representation at all levels of the organization. Through the first six months of the year, Amgen saw a nearly 25% increase in women at the vice president level, a six-fold increase in Blacks at the VP level, and a more than 40% increase in Blacks at the director level. All told, Amgen was able to fill almost 400 jobs with diverse staff members in the first half of 2021 thanks, in part, to expanded partnerships with new recruiting firms. Please visit the Amgen Careers site to learn more about career opportunities.
To increase the pipeline of diverse future talent, we recently established the Amgen Educational Fellowship at Howard University, one of the country's leading historically black universities. "My goal is to help my community and to help humanity," says Pilar O'Neal, one of the first students in the program. The Amgen Foundation also sponsors several science education programs aimed at inspiring future innovators, including LabXchange, a free online platform that provides millions of users with access to personalized STEM instruction, virtual lab experiences and networking opportunities across the global scientific community.
5. Setting new supplier diversity goals and criteria for site selection
Amgen has set a goal to double its spend with diverse suppliers in the U.S. and triple its spend with Black-owned businesses by 2023. Additionally, Amgen will soon break ground on two new manufacturing facilities in the United States – one near Columbus, Ohio, the other in the Raleigh-Durham area of North Carolina. Both of these sites were selected in part because they offer access to diverse talent – consistent with our participation in OneTen, a coalition of leading companies that aims to hire one million Black Americans into family-sustaining jobs over the next ten years. As a member of OneTen, Amgen is also taking a leadership role in the greater Los Angeles region, where the company is headquartered, to help expand the coalition of businesses that share our desire to offer greater opportunities to diverse talent.
6. Improving health equity
In April, Amgen hosted its eighth annual Health Equity Summit, bringing together company leaders, elected officials, patient advocates, and health care technologists in a collaborative effort to advance racial equity in health care. One area of particular interest is improving the diversity of participants in clinical trials, who currently skew dramatically toward white patients. In 2018, Amgen provided $2 million to the Lazarex Cancer Foundation to create a new program to enhance access to clinical trials for cancer patients of all socio-economic backgrounds in the U.S. More recently, the company has committed to increasing the diversity of its own clinical trials in oncology and other disease areas, an initiative first led by Amgen's Black Employee Network (ABEN). "Our mission is to serve patients and to do that genuinely means reducing barrier to participation in our clinical trials," says Racquel Racadio, a member of ABEN and the Amgen Asian Association (AAA) who works in our R&D organization and has been instrumental in this effort. "I'm encouraged by the progress we're making."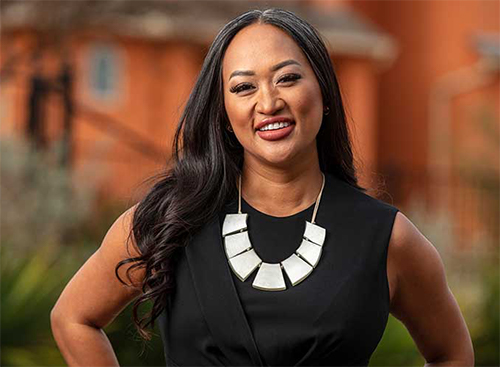 7. Emphasizing personal well-being and mental health
These are challenging times and the company has responded with more than 20 programs focused on mental health and wellbeing in communities of color, as well on the unique pandemic-related challenges facing parents generally and women specifically. Additionally, the company has updated its Business Conduct Hotline and Global Security protocol to encourage staff to report hate-based incidents they may experience in their communities.
"Amgen believes that our differences will lead to better science," says Tamika Jean-Baptiste, vice president and chief diversity officer of Amgen. "I'm grateful to all Amgen employees around the world who have embraced this idea and are working to make it a reality."