For Sharon Michalak, sustainability and conservation were priorities long before she stepped inside an Amgen lab. But when the synthetic chemist joined the biotech company Amgen in Process Development—where scientists create the chemical processes for manufacturing medicines—she found an opportunity to apply her passion for sustainability on a global scale. That came through puzzling out environmentally friendlier ways to make molecules using what's known as "green" chemistry.
"I was already eliminating single-use plastics and reducing my individual carbon footprint in my personal life," explains Michalak, who now serves as the green chemistry lead, and a scientist in Drug Substance Technologies, Pivotal and Commercial Synthetics. "When I came to Amgen and learned about our green chemistry program, I realized that lifestyle changes were well and good, but I could now have a global impact on environmental sustainability by designing green chemistry in my fume hood at Amgen."
A history of leadership in green chemistry
Green chemistry first gained traction in 1990s with the goal of making products using chemical processes that reduce waste, conserve energy and employ alternatives to hazardous substances. "Any time we're doing chemistry, we can have a real impact on the environment," says Oliver Thiel, executive director of Process Development at Amgen. "Green chemistry is fundamentally trying to minimize the impact on the environment from our chemistry. It also nicely combines with economic benefits, because the fewer materials you need, the less waste you generate and the more cost-effective your production processes will be."
Margaret Faul, vice president of Manufacturing and Clinical Supply at Amgen, was an early advocate for green chemistry in Amgen's labs, and her pioneering leadership paid off, with Amgen becoming an early member of the Green Chemical Institute Pharmaceutical Round Table and earning industry recognition over the years for its innovative green processes. In 2017, for example, the U.S. Environmental Protection Agency (EPA) awarded Amgen its Green Chemistry Challenge Award for developing, in partnership with Bachem, a green process for the manufacture of one of Amgen's nephrology medicines a 71% reduction in solvent use, a five-fold increase in throughput, and an estimated 40% reduction in operating time.
"The original process for manufacturing this medicine was wasteful and used a large amount of organic solvent," Michalak says. "Our process chemists not only made it greener than most other peptide therapeutics made by solid-phase synthesis in the industry, but it also saved Amgen a significant amount of raw materials cost when that process was scaled for global manufacturing."
Green chemistry in Amgen's 2027 Environmental Sustainability Plan
While green chemistry has been an important part of process development at Amgen for many years, these efforts have recently returned to the forefront as a key component of the company's 2027 Environmental Sustainability Plan, which aims to achieve carbon neutrality along with significant reductions in water consumption and waste generation. As part of that sustainability plan, Process Development has launched an active Environmental Sustainability Team, sponsored by Margaret Faul.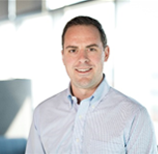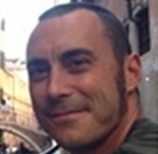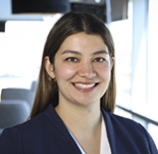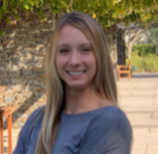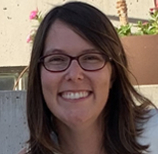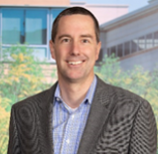 Recently a diverse team of scientists and engineers, working at Amgen's lab sites in both Cambridge, Mass., and Thousand Oaks, Calif., published a review article in the Israel Journal of Chemistry that highlighted real-world examples of work that "contributed to the development of processes that are significantly greener and more environmentally friendly that the corresponding starting points."
"One key enabler of green chemistry that we are learning and building on is the use of biocatalysis, which employs small quantities of biocatalysts to enable reactions," Oliver explains, "instead of stoichiometric reactions that use large quantities of potentially hazardous reagents, which then go to waste after the reaction is complete."
"Biocatalysis allows chemists to use enzymes for specific chemical reactions instead of rare and toxic transition metals," Michalak adds. "I can replace rare or hazardous materials like palladium, iridium or chromium for an enzyme that can do a similar reaction, sometimes even in water rather than an organic solvent."
Soon, all chemistry will be green chemistry
Green chemistry has the unique benefit of being a win-win for both business and the environment (as outlined in the table below), which is why the principles of green chemistry extend far beyond Michalak's team of Amgen scientists. "It's safe to say that all good process chemistry is green chemistry," Michalak says, "and all process chemists at Amgen are using green chemistry principles to drive innovation, because efficiency and conservation of resources are simply good for the business."
| Concept | Good for planet | Good for business |
| --- | --- | --- |
| Atom economy | Fewer by-products | More value from less material |
| Minimize solvent use | Less waste, less energy | Higher throughput |
| Optimize reagents | Recyclable reagents and catalysts minimize volume of chemical needed | Higher efficiency |
| Convergent synthesis | Increase efficiency, saves energy | Higher efficiency, fewer operations |
| Reduce energy use | Less pollution from power generation and transport | More efficient processes under milder conditions |
| Real-time analysis | Reduces exposure or release to environment | Increased throughput and process efficiency, fewer batch failures |
| Prioritize safety | Non-hazardous materials reduce risk of exposure, release, explosions and fire | Reduced potential harm to workers, and capital equipment |
Process chemists and engineers can apply green chemistry principles to redesign "traditional" processes, and they are also in the privileged position to design, develop and implement manufacturing processes for new pharmaceutical products and pipeline molecules.
"The world is seeking to address sustainability issues in terms of clean energy, renewables, water waste and overall waste reduction," Michalak says. "I would say green chemistry is at the foundation of all these because we deal with atoms and electrons and bonds to literally address these challenges at the molecular level."
Click here for more information on Amgen's 2027 Environmental Sustainability plan.