Download Amgen's 2021 Letter to Shareholders and Annual Report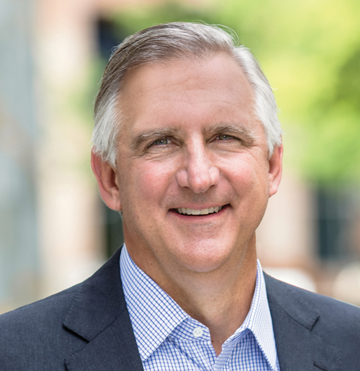 To My Fellow Shareholders:
In 2021, Amgen brought more medicines to more patients around the world than ever before. Total revenues in 2021 were up 2% from the prior year to a record $26 billion. Despite the ongoing challenges of the COVID-19 pandemic, many of our innovative medicines generated strong, volume-driven sales growth, including our cholesterol treatment Repatha® (+26%), our osteoporosis medicines Prolia® (+18%) and EVENITY® (+51%), and several of our cancer therapies, such as BLINCYTO® (+25%), Vectibix® (+8%), and KYPROLIS® (+4%). Sales of our high-quality biosimilars—which provide cost-effective treatment options for healthcare systems globally—exceeded $2 billion collectively, led by MVASI® (a biosimilar to Avastin®1, +46%) and AMGEVITA™ (a biosimilar to HUMIRA®2, +33%). Product sales outside the U.S. grew 12% to $7 billion, with particularly strong growth coming from the Asia-Pacific region (+36%).
We achieved record non-GAAP earnings per share in 2021 of $17.10,3 up 6% from the prior year, and free cash flow of $8.4 billion.3 Amgen's non-GAAP operating margin for the year was 51.1%,3,4 up slightly from 2020 and among the highest in the industry, driven by ongoing productivity efforts we have embedded throughout our business.
Total shareholder return was 1% in 2021 and has increased by nearly 350% over the past ten years. We returned $9 billion to shareholders in 2021 through dividends and share repurchases.
We invested $4.8 billion5 in research and development in 2021, up 15% from the prior year, advancing numerous potential new medicines at all stages in our pipeline and securing three significant regulatory approvals:
LUMAKRAS®/LUMYKRAS® is the first and only medicine approved for the treatment of KRAS G12C-mutated non-small cell lung cancer (NSCLC), the culmination of a 40-year quest to treat cancers with this particular mutation. First approved in the U.S. in May 2021, LUMAKRAS has now been approved in nearly 40 countries around the world. We continue to study it as both a monotherapy and in combination-therapy regimens for NSCLC and other solid tumors, including colorectal and pancreatic cancer.
TEZSPIRE™ was approved in the U.S. in December 2021 as the first and only biologic for severe asthma that does not have a phenotype or biomarker limitation within its approved label. This gives us the opportunity to reach a broad population of patients who are living with this serious disease and are potential candidates for a biologic therapy like TEZSPIRE. We are also studying TEZSPIRE in several other indications, including chronic rhinosinusitis with nasal polyps and chronic obstructive pulmonary disease.
Also in December, Otezla® was approved for an expanded indication in the U.S., making it the first and only oral therapy approved to treat plaque psoriasis across all levels of severity and enabling us to reach an additional 1.5 million patients. We expect Otezla—which generated $2.2 billion in 2021 sales globally—to be a strong contributor to Amgen's growth over the next several years.
$
0
Non-GAAP
Earnings Per Share3
$
0
B
Research and Development Investment
0
%
Non-GAAP
Operating Margin3,4
We completed several important business development transactions in 2021, adding two promising new medicines to our late-stage pipeline and strengthening our discovery research capabilities. I will discuss these in more detail later in this letter.
All in all, it was another year of strong execution, in which Amgen delivered in the here and now while setting up for continued success in the years ahead.
SERVING MORE PATIENTS, DELIVERING STRONG GROWTH
Looking to the future, this is an exciting time to be in biotechnology—a moment when the need for innovative medicines and our ability to innovate are both expanding dramatically.
The need for innovative medicines is driven by a rapidly aging global population. There are already 700 million people worldwide over the age of 65, and another 150 million people will turn 65 by the end of the decade. Those over 65 tend to consume three times as much healthcare as younger people do as they wrestle with diseases of the aging process, such as cardiovascular disease, osteoporosis, and cancer.
Laonis Quinn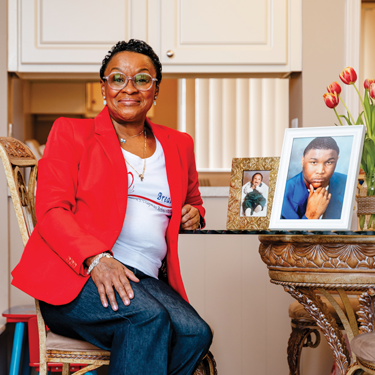 How One Patient Is Expanding Asthma Awareness
The U.S. approval of Amgen's TEZSPIRE™ in late 2021 gives people living with severe asthma a compelling new treatment option. Laonis Quinn—a registered nurse, a certified asthma educator, and an asthmatic herself—has dedicated her life to expanding awareness and understanding of severe asthma, especially within the Black community where the disease is particularly prevalent. Through the Breathe: Anthony J. Chapman Asthma Foundation, founded in honor of her late son, Laonis works to provide asthma management training to schools, churches, and youth organizations in Detroit, where she lives.
"There are thousands of people who have stories like I do," Laonis observes. "We are the faces behind severe asthma. I'm grateful to Amgen for its commitment to scientific research, and I appreciate the company's efforts to help people with this disease to live healthier lives."
Amgen values the perspectives of people such as Laonis who suffer from diseases that our medicines are intended to treat. By understanding their individual journeys, we can improve our ability to serve patients.
The ability to innovate is driven by remarkable advances in science and technology. To give just one example, in 2012 Amgen acquired deCODE Genetics, which at that time had accumulated detailed genetic information on approximately 100,000 people, all from deCODE's home country of Iceland. Today, through a number of collaborations, we have this information for 2.5 million volunteers worldwide, as massive gains in technology have markedly lowered the time and cost required to gather this data.
While our industry is not without its challenges, we believe the fundamentals remain very attractive for those companies that can innovate consistently and at speed. We expect to be one of those companies.
Our confidence is reflected in the long-term financial guidance we provided to the investment community in February of this year. In short, we believe we can deliver attractive annual revenue and non-GAAP earnings per share growth, on average, through the end of the decade, based on the assets we have in-house. Any growth from future business development activity would be additive to this organic outlook. Here is how we will do it:
Growing Our Innovative Medicines Already on the Market
COVID-19 has understandably overshadowed all other health concerns over the past two years. But eventually the pandemic will recede and, when it does, society will need to confront a number of other very serious health challenges that have not gone away—and where Amgen has compelling solutions to offer. Our medicines already reach roughly 10 million patients around the world, but we know the needs are much greater than that. I will highlight three therapeutic areas where this is especially true:
Cardiovascular disease is responsible for one out of every three deaths globally—85% of which are due to heart attacks and strokes. With Repatha, we have an innovative medicine that significantly lowers LDL cholesterol, which is the leading modifiable risk factor for these two life-altering events. Repatha has reached roughly 1 million patients worldwide since its launch in 2015, but that's just a fraction of the estimated 24 million patients worldwide with atherosclerotic cardiovascular disease who are at high risk for a heart attack or stroke. Sales of Repatha were $1.1 billion in 2021, and we believe it will be a multi-billion-dollar product for us, growing steadily through 2030.
An estimated 200 million people worldwide suffer from osteoporosis, resulting in an osteoporosis-related fracture every three seconds. With Prolia and EVENITY, we have a powerful one-two punch to significantly reduce the risk of fracture in the millions of high-risk patients who are not yet receiving treatment. These two medicines generated a combined $3.8 billion in sales in 2021. We expect Prolia to continue to grow through its loss of exclusivity in the U.S., with EVENITY sales growing through the end of the decade.
Despite great advances, cancer still claims more than 10 million lives a year, and five-year survival rates across all cancers remain below 70%. We have several medicines available to patients that can make a meaningful difference in the fight against cancer including LUMAKRAS, mentioned above, and KYPROLIS, which, in combination with two other therapies, has been shown to significantly enhance progression-free survival rates in patients with relapsed or refractory multiple myeloma. I will also highlight important data—published in The Journal of the American Medical Association (JAMA) in 2021—supporting BLINCYTO as an effective treatment for children with relapsed acute lymphoblastic leukemia, the most common form of pediatric cancer.
You can find more information about all our products at www.amgen.com/products.
Advancing New Medicines Through Our Pipeline
As we work to bring Amgen medicines already on the market to more patients, we also are advancing a number of promising new treatments through our pipeline that offer significant opportunities for additional growth. Some of these medicines were discovered internally, while others have come to us through acquisitions and alliances—a balance that has served us well as we seek the best innovation available, regardless of origin. I will highlight five first-in-class programs, all currently in either phase 2 or phase 3 clinical trials:
Bemarituzamab is being studied in patients with gastric cancer, which is the fifth-most-common cause of cancer death worldwide and particularly prevalent in the Asia-Pacific region. Data from a phase 2b trial showed a meaningful improvement in median overall survival when bemarituzumab was added to chemotherapy. This molecule came to us through our 2021 acquisition of Five Prime Therapeutics, and we are also investigating its potential in other cancers, including squamous non-small cell lung cancer.
Tarlatamab is being studied in patients with relapsed/refractory small-cell lung cancer, a particularly aggressive form of cancer where neither survival rates nor treatment options have changed much in several decades. In a phase 1 trial, tarlatamab demonstrated significant evidence of antitumor activity, with a preliminary median duration of response in excess of one year—an exceptional result in patients who often have only a few months to live. We believe this molecule also has potential as a treatment for neuroendocrine prostate cancer.
AMG 451 is being studied in patients with atopic dermatitis (commonly known as eczema) in collaboration with our long-time partner Kyowa Kirin, another transaction we completed in 2021. Atopic dermatitis affects more than 30 million people around the world, and new treatment options are very much needed. Data from a phase 2b study of AMG 451 showed substantial improvement in patients as measured by the Eczema Area and Severity Index, as well as a prolonged duration of response that may allow for less-frequent dosing.
Efavaleukin alfa is being studied in patients with two serious autoimmune diseases, systemic lupus erythematosus and ulcerative colitis. This molecule has been shown in a phase 1 trial to increase the number of T regulatory cells, which act as a natural brake on the immune system when it goes out of balance, as occurs in many patients with these diseases.
Olpasiran is being studied in patients with high levels of lipoprotein(a), a type of "bad" cholesterol that affects 20% of the world's population. Unlike LDL cholesterol, lipoprotein(a) levels are genetically determined and cannot be modified by diet or exercise. Early data show that a single dose of olpasiran leads to profound reductions in lipoprotein(a) and that this reduction is durable, suggesting that the dosing interval can be relatively infrequent.
You can find more information about our pipeline at www.amgenpipeline.com.
Expanding Our Biosimilars Portfolio
About ten years ago, recognizing an emerging opportunity, we set out to build a world-leading biosimilars portfolio—and we've done that. Today, we offer five biosimilars around the world, expanding access to high-quality biologics for patients, while also delivering cost savings to healthcare systems.
As noted above, AMGEVITA is a biosimilar to HUMIRA, the world's best-selling drug. We've launched AMGEVITA in more than 50 markets around the world and look forward to bringing it to the U.S. next January. We then expect over the following several years to launch biosimilars to SOLIRIS®6, STELARA®7, and EYLEA®8—products that collectively generated roughly $17 billion in 2021 sales—with still more launches planned after that. All told, we expect to double our 2021 biosimilars sales by the end of the decade.
Deepening Our Global Presence
For many years, the bulk of Amgen's sales came from a single market, the U.S. Today, our products are available in approximately 100 countries, and we expect sales outside the U.S. to account for roughly 35% of our total sales by 2030, up from less than 25% ten years ago. We are especially excited by our growth prospects in the Asia-Pacific region, where China and Japan rank as the world's second- and third-largest pharmaceutical markets, respectively.
We took full ownership of our business in Japan in 2020, and our portfolio of products—such as EVENITY, which launched in Japan first among all markets—is particularly well suited to address the needs of a country where nearly 30% of the population is 65 and over. In China, which has more people over 65 than any country in the world, we continue to grow our business through products such as Repatha and Prolia. Our combined sales in these two markets rose nearly 70% in 2021.
Kazuo Hasegawa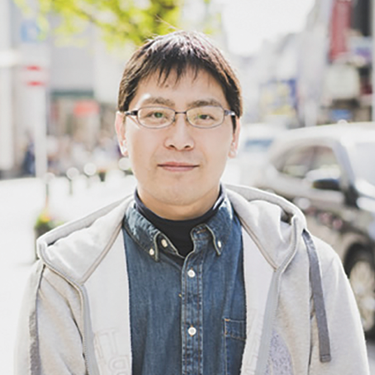 Japan Makes It Nearly Forty Countries for LUMAKRAS
In early 2022, Japan's Ministry of Health, Labour and Welfare approved LUMAKRAS, marking a paradigm shift in the treatment of patients with KRAS G12C-mutated non-small cell lung cancer (NSCLC).
"Treatment options for these patients are extremely limited," says Kazuo Hasegawa, a lung cancer survivor and one of the country's leading patient advocates. "We are encouraged to see Amgen's efforts to bring an innovative new medicine for this disease to patients in Japan."
Thousands of patients around the world have already received LUMAKRAS, and Amgen is progressing the largest and broadest global KRAS G12C inhibitor development program with unparalleled speed.
RECONCEIVING DRUG DISCOVERY
Biopharmaceutical research and development is one of the most challenging pursuits in business. Now, however, the rapid convergence of "biotech" and "tech" is fundamentally redefining how we go about this work, especially in the area of early research.
I already mentioned our expertise in human data. We now have more than 100 petabytes of human data—that's 1012 bytes of genetic information—and that number is growing every day. These data yield powerful insights into biology and disease that inform virtually all of our programs entering clinical development, increasing their chances of success.
We have also been investing heavily in the emerging field of multispecific medicines, which give us the potential to tackle the 85% of disease-causing targets in the body that have long been considered "undruggable." Multispecifics generally work in one of two ways—either by using a built-in "address label" to concentrate their impact where it is most needed, or by acting as "molecular matchmakers" to link a disease-causing target to a potent natural effector in our bodies that acts upon that target.
Multispecific drugs currently comprise approximately 60% of Amgen's preclinical pipeline, and we believe they have the potential to revolutionize our industry in much the same way biologics did 40 years ago. Our acquisitions of Nuevolution in 2019 and Teneobio last year significantly enhanced our multispecific capabilities in small and large molecules, respectively—and three transactions we announced at the start of this year, with Generate Biomedicines, Arrakis Therapeutics, and Plexium, strengthen our capabilities further still.
We are also harnessing the power of artificial intelligence and machine learning to improve how we discover and develop biologic medicines. In the past, we have built these medicines using proteins that naturally occur in the human body, relying on iterative, multi-year cycles in which we engineer and test prototype after prototype before moving into clinical trials. Even then, despite our best efforts, these protein-based medicines often behaved unpredictably, failing to generate the desired effect.
Today, thanks to remarkable technological advances that have fundamentally changed our understanding of proteins, we no longer need to rely solely on Mother Nature, but can instead begin to work on building proteins from scratch with confidence that they will predictably perform a desired function. It's early days, but where we have deployed these new technological insights, we have reduced our discovery timelines by half while doubling our success rates—very exciting progress that is enabling us to move at what we call the "speed of tomorrow."
Rutendo Kahari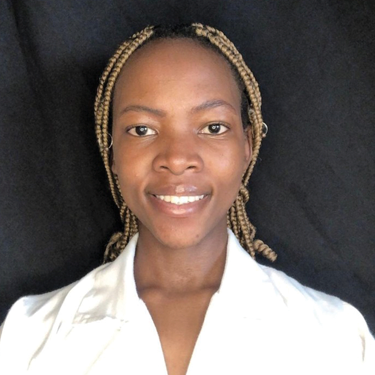 Everyone Needs Science, and Science Needs Everyone
One of the signature programs supported by the Amgen Foundation is LabXchange, a free, online science education platform created by Harvard University and launched in 2020. LabXchange provides the opportunity for students, teachers, and lifelong learners of all ages to practice scientific experiments using interactive simulations of the same cutting-edge equipment found in modern biotech laboratories. More than 16 million people have utilized LabXchange to date, with the platform proving especially valuable as schools moved to virtual learning during the COVID-19 pandemic.
"LabXchange helped me to sharpen my skills at a time when access to my physical lab at school was cut short due to constant COVID-19 lockdowns," says Rutendo Kahari, a student and aspiring researcher from Zimbabwe.
SUPPORTING OUR PEOPLE
My optimism for Amgen's future ultimately stems from my belief in Amgen's people. We regularly survey our employees and know they are passionate about Amgen's mission to serve patients and understand the role they play in advancing that mission. They have performed exceptionally well under very challenging circumstances over the past two years of the pandemic. Thanks to their hard work, we have in hand what we need to succeed through the end of the decade and beyond. Our job now is to execute—and our people are exceptional at doing just that.
Much has been written about the "Great Resignation," as the pandemic has prompted many people to reassess their lives and careers. We are working hard to make sure that Amgen continues to be an attractive employer—to those already with us and to those considering new opportunities. We offer the chance to do meaningful work in an increasingly diverse, inclusive environment. We have adopted a more flexible approach to office-based work, enabling our people to do their jobs where and when it works best for them. We emphasize career development, with more than 2,700 employees earning promotions in 2021. We have increased the mental health resources we provide, which is vitally important given the stress and strain of the current moment, particularly on parents and people of color. And we are increasingly using technology to automate or simplify many low-value tasks, freeing up our people to focus on the most important and satisfying work.
We take nothing for granted, but we are pleased with how we are doing. Our attrition rate is up only slightly from prepandemic levels and is generally lower than our industry peers. We see an acceptance rate of greater than 90% on the job offers we extend and are filling open roles at the same pace we filled them prior to the pandemic. We have earned numerous recognitions as a great place to work, including being named one of "America's Best Large Employers" by Forbes magazine, as well as one of the "World's 25 Best Workplaces™" by Fortune and Great Place to Work®.
Moya Watts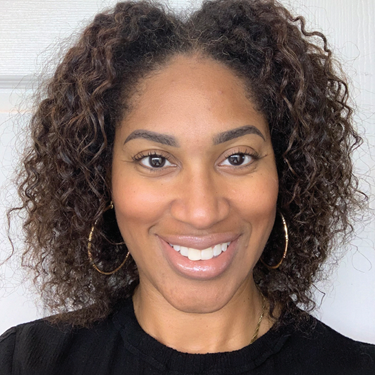 Sharpening the Focus on Mental Health
In order to advance our mission to serve patients, Amgen is committed to giving our employees the resources they need to take care of themselves. In addition to traditional benefits focused on physical health, this includes an increased emphasis on mental health, given the uncertain and, at times, unsettling world we live in.
Moya Watts, who works at the Amgen Capability Center in Tampa, Florida, took advantage of these benefits last year when she began experiencing signs of burnout. "The Wellness Program manager for our site helped me establish a routine to make my mental health a priority," she says. "Amgen has been amazing during these past few years, and I really appreciate the programs and support they've provided."
As a member of the Amgen Black Employee Network, Moya was also recently given the opportunity to help select non-profit organizations in the Tampa community that would receive grants from the Amgen Foundation to advance social justice.
"To be part of the committee that picked these organizations is more than I could've asked for," Moya says. "It makes me proud and brings me peace of mind to work for a company like Amgen that is making a real difference."
OPERATING RESPONSIBLY
Our people also want to work for a company that does more than just earn a profit—and we offer that, too. We are fortunate that our core business of improving human health, in and of itself, contributes meaningfully to the greater good. But society confronts many challenges these days, and we are working to do our part to address them. Indeed, Amgen has been a responsible corporate citizen long before stakeholders came to expect that of businesses. I will share a few examples:
More than 30 years ago, we created the Amgen Foundation9 to inspire the next generation of innovators. Today, the foundation provides free, world-class science education programs that reach millions of students worldwide every year.
More than 20 years ago, we created the Amgen Safety Net Foundation9 to help patients in financial need gain access to our medicines, providing $6 billion10 worth of our medicines at no cost in just the past five years.
Also more than 20 years ago, the first employee resource group was formed at Amgen, bringing together Black colleagues at our headquarters in Thousand Oaks, California. Today, more than 11,000 Amgen staff around the world participate in nearly a dozen employee resource groups—each of which is sponsored by one of my direct reports.
Fifteen years ago, Amgen began implementing a series of projects to reduce our impact on the environment, resulting in a 33% reduction in carbon emissions, a 30% reduction in water used, and a 28% reduction in waste, even as our business expanded.11 Now, we're aiming even higher, with plans to achieve carbon neutrality in our operations by 2027, along with additional reductions in water used and waste disposed of 40% and 75%, respectively.12
You can learn more about our commitment to good corporate citizenship by reading our latest Environmental, Social, and Governance Report at www.amgen.com/responsibility.
Sandra Rodríguez-Toledo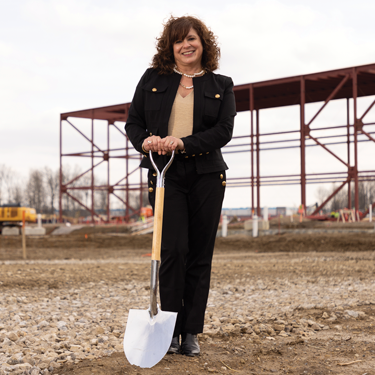 New and "Greener" Biomanufacturing in Central Ohio
In November 2021, Amgen marked a significant expansion of its U.S.-based manufacturing footprint by breaking ground on a new, state-of-the-art facility near Columbus, Ohio. We expect to employ approximately 400 people at this facility who will assemble and package our medicines for the U.S. market. "Amgen Ohio" will be led by Sandra Rodríguez-Toledo, who joined the company in 2013 and previously held roles of increasing responsibility at our largest manufacturing site, in Juncos, Puerto Rico.
"I'm honored to lead this new facility and help to have it up and running in 2024," Sandra says. "We look forward to doing our part in Ohio to continue Amgen's proud tradition of serving every patient, every time."
Sandra notes that Amgen's decision to locate its new plant in Ohio was driven, in part, by access to diverse talent. Amgen is a founding member of OneTen, a coalition of large companies that collectively aim to hire 1 million Black Americans into well-paying jobs over the next 10 years, with a particular focus on those without four-year college degrees.
"As a woman working in a traditionally male-dominated field," she says, "I am deeply committed to having the most diverse workforce possible at our new plant."
Sandra says that Amgen Ohio will also be built to exacting environmental standards, consistent with the company's goal of achieving carbon neutrality in its operations by 2027.12
Amgen announced plans in 2021 to build a second new manufacturing facility, this one in the Raleigh-Durham area of North Carolina. Together, the new plants in Ohio and North Carolina represent a capital investment of $1 billion by Amgen in the U.S.
Brent Meeks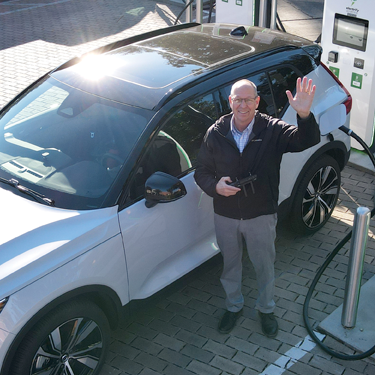 Amgen Plugs In
In 2021, Amgen launched a pilot program adding more than 100 electric vehicles to the company's fleet of cars. Over time, we expect to have at least 1,800 electric vehicles on the road around the world—helping us to meet our commitment to achieve carbon neutrality by 202712. Brent Meeks, a senior specialty sales representative in Northern California, was among the first volunteers for the pilot program. "I was excited to join the program because I know electric vehicles are the future," Brent says. "Along with the sustainability benefits, they're fun to drive!"
MAINTAINING LEADERSHIP
Of the thousands of companies founded during the biotech revolution of the 1980s, only two of note remain independent to this day. One of them is Amgen, and that's not by chance. We wake up every morning knowing that, in our business, we innovate—or we disappear. We have had great people delivering great innovation throughout our history. I am convinced we have the right people focused on the right things for Amgen to remain a leader through the end of this decade and beyond.
On behalf of Amgen's board of directors, our senior leadership team, and our employees around the world, I thank you for your continued support of our company and the important work we do.

Robert A. Bradway
Chairman and Chief Executive Officer
March 18, 2022
Avastin is a registered trademark of Genentech, Inc.
Humira is a registered trademark of AbbVie, Inc.
This is a non-GAAP financial measure. See reconciliation to U.S. generally accepted accounting principles (GAAP) accompanying this letter.
Non-GAAP operating margin is calculated as a percentage of product sales.
Includes upfront payment for Kyowa Kirin Co. Ltd. collaboration discussed below.
SOLIRIS is a registered trademark of Alexion Pharmaceuticals, Inc.
STELARA is a registered trademark of Janssen Biotech, Inc.
EYLEA is a registered trademark of Regeneron Pharmaceuticals, Inc.
The Amgen Foundation, Inc. and the Amgen Safety Net Foundation are separate legal entities entirely funded by Amgen.
Valued at wholesale acquisition cost.
Reductions take into account only verified reduction projections, and do not take into account changes associated with the contraction or expansion of the Company and are measured against a 2007 baseline.
Carbon neutrality goal refers to Scope 1 and 2 emissions.