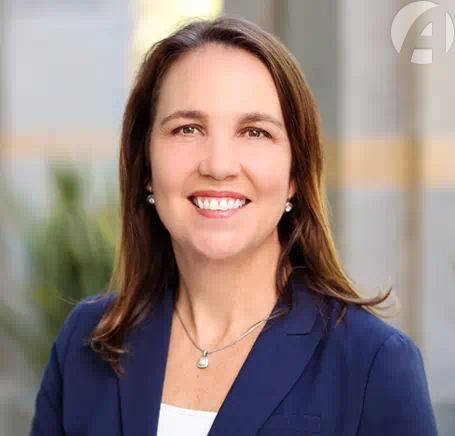 Emily Razaqi is senior vice president, Corporate Affairs, responsible for internal communications, external communications, issues management, corporate reputation, philanthropy, and advocacy relations. Additionally, Razaqi leads Amgen's environmental, social, and governance efforts, serves as site head for the company's corporate headquarters in Thousand Oaks, California and as chair of the Amgen Foundation, and is the executive sponsor of the Amgen Asian Association employee resource group.
Razaqi joined Amgen in 2004 and has held a variety of leadership roles across the company. From 2019 to 2022, she served as site head of Amgen's state-of-the-art manufacturing facility in Singapore that supplies Amgen medicines to patients globally. During her tenure as site head, Amgen Singapore was consistently recognized as a top employer in the region. In 2017, Razaqi led Amgen's response to Hurricane Maria, a Category 5 storm that passed directly over the company's largest manufacturing facility in Puerto Rico. Prior to that, Emily was a Global Product General Manager and Global Operations Leader in Amgen's cardiovascular therapeutic area.
Razaqi earned a bachelor's degree in Industrial Engineering and a master's degree in Industrial Engineering/Engineering Management from Stanford University.