At Amgen, we're proud to celebrate the differences of our Veteran staff members. We recognize the teamwork and diverse skills that they bring to the workplace. In honor of Veterans Day and beyond, we thank our Veterans for serving our country, and working towards our shared mission of serving patients.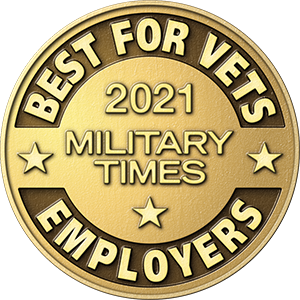 Amgen has been recognized by Military Times as a "Best Place for Vets: Employers."
---
Are you a veteran or know a veteran who might be interested in working at Amgen? We invite you to learn more about career opportunities here: https://careers.amgen.com/opportunities/veteran-resources/
Read more about our continued Diversity, Inclusion and Belonging efforts at Amgen below.
---